Successful container gardens
By Jennifer Fishburn,
horticulture educator, University of Illinois Extension

Send a link to a friend
[May 17, 2012] Many gardeners do not have the space, energy or time to devote to a flower or vegetable garden. Container gardens can function as gardens that add color to patios, decks, balconies and walkways. Some gardeners even incorporate containers into an existing garden as a way to add variety.
Containers are available in a wide range of size, styles and colors. Anything that will hold soil and plants and will drain makes a good container -- even old boots. Select containers that will blend with the surroundings, be in visual proportion to the setting and match the style of your house or structure where they will be placed.

There are a couple of rules of thumb to follow when selecting containers. The container should have adequate drainage holes and be large enough to support fully grown plants. Containers without drainage holes will create waterlogged soil, which will cause root rot. Nonporous pots such as glazed clay, metal, glass and plastic will retain soil moisture the longest.

The advantages of larger containers are that they allow for the use of many plants and may not have to be watered as often. The disadvantage to larger containers is the large amount of potting mix needed to fill the container.

The first key to success is selecting a good-quality growing medium (potting mix). The purpose of a growing medium is to provide nutrients, water and support to the plants. A sterile, soil-less medium that is lightweight works the best. A soil-less mix is generally fast-draining, yet moisture-retentive. A good mix should wet relatively easily and should not compact excessively when wet.
The possibilities of plant combinations are endless. Select plants that will complement one another in size, texture and bloom color. Be sure to group plants with the same light and moisture needs. Avoid overcrowding, as this will cause stress to the plants. Also avoid mixing slow-growing and vigorous plants. Provide visual interest by using combinations of tall, upright plants with rounded plants and trailing plants. Container gardens can be a mixture of flowers, tropical plants, vegetables and herbs.
Proper watering is another key to the success of a container garden. In the hot summer months, most containers will need daily watering. Check containers on a daily basis. Do not put your plants on a watering schedule, but water by inspection. Use your finger to gauge watering needs. Plants given too much or too little water will die. When watering, apply enough water so that it comes out the drainage holes. If you use a saucer below the pot, be sure to drain excess water.
Water-holding polymers can be used to extend the time between waterings; however, they must be used according to label directions. Water-holding polymers absorb water and then slowly release water back to the soil.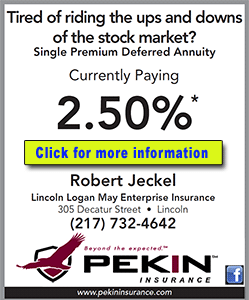 Frequent watering causes a depletion of nutrients from the soil mix. Liquid fertilizers and time-release fertilizers are good choices for providing additional nutrients to the plants. Generally time-release (also called slow-release) fertilizers are incorporated into the growing medium at planting time; some growing mixtures include time-release fertilizers. Time-release fertilizers do not have to be reapplied very frequently. Liquid fertilizers are mixed into water and applied with a watering can. Read and follow the label directions for liquid fertilizers. For flowering plants, select a fertilizer higher in phosphorous, the second number. For foliage plants, choose a balanced fertilizer or one slightly higher in nitrogen, the first number. The brand of fertilizer is not important.
Good news! Due to the high concentration of plant material, there is little to no room for weeds to grow in container gardens.
Most flowering plants will benefit from deadheading (removing old flowers), and pinching will keep plants compact. Also don't forget to inspect the plants on a weekly basis for insects.
Container gardens are only limited by your imagination.
[By JENNIFER FISHBURN, horticulture educator, University of Illinois Extension, Logan-Menard-Sangamon Unit]