'Fighting Cancer Around the World' Relay for Life breakfast and dinner

Send a link to a friend
[May 17, 2012] The Relay for Life breakfast-brunch will be on Sunday in the Lincoln College cafeteria, beginning at 9 a.m. and continuing to 1 p.m.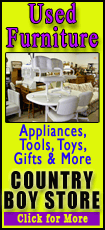 Tickets are $6 and all proceeds will go to the Logan County Relay for Life event. Carryouts will not be available.

The public is invited to join the Logan County Relay for Life teams as they unite with others in "Fighting Cancer Around the World."

Survivors are the heart of the Relay for Life. This year representatives of all the survivors in Logan County are being honored as the honorary chairs of each year's Relay for Life are recognized. Beginning in 1998, they have been at the center of the opening ceremony as they lead the survivor lap. Honorary chairs have been:
1998 -- Mary Bruns and Pat Geskey

1999 -- Rosemary Young and Jim Drew

2000 -- Ethel Buchanan and Bob Graue

2001 -- Donna Miles and Skip Baker

2002 -- Elizabeth Brooks Bruns and Raymond Leesman Jr.

2003 -- Judy Worth and Barbara Boyer

2004 -- Mary Ellen Martin and Kathy Blaum

2005 -- Tabatha Weidhuner

2006 -- Ethel Buchanan and Brooklyn Hermes

2007 -- April Tippett

2008 -- Marcia Dowling and Donna Miles

2009 -- Joyce Klokkenga, Christopher Miller and Kiersten Little

2010 -- Amy Orr and Nate Stuckey

2011 -- Mary Hildebrandt and Esther Boward

2012 -- to be announced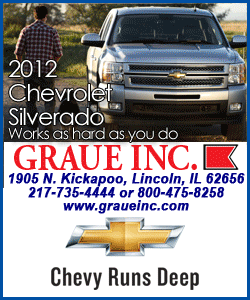 Survivors have been sent an invitation to this year's Survivor Dinner on June 15 at 4:30 p.m. in the old gym at Lincoln College. Survivors will be treated to this buffet, sponsored by John Guzzardo, and the Lincoln Strings will play during the meal.
Following the dinner, survivors will participate in the opening of this year's Relay for Life program at the new Lincoln Center on the Lincoln College campus, just off Ottawa Street and Nicholson Road. They will lead the survivor lap and will also receive a survivor shirt and a pin to add to their Relay for Life medallion if they have not already received it.
Any survivors not receiving an invitation can call the survivor chair, Tonita Reifsteck, at 217-855-1645, to register and get a schedule. All survivors are welcome to attend, even if they do not receive an invitation.
[Text from file received]