Benchmark oil for June delivery was down 26 cents to $92.30 a barrel at late afternoon Singapore time in electronic trading on the New York Mercantile Exchange. The contract fell 25 cents to settle at $92.56 in New York on Thursday.
Brent crude for July delivery was down 60 cents at $106.89 per barrel in London.
Crude's drop -- it has plunged about 13 percent from $106 two weeks ago -- began when the U.S. reported weaker than expected job numbers May 4, followed by signs last week that China's economy may be slowing more than previously forecast.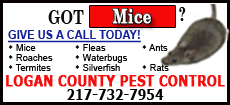 This week, political turmoil in Greece raised the likelihood that country could soon leave the euro common currency, a move that would likely hurt confidence in other debt-burdened European countries such as Spain and Italy, slow the global economy and reduce demand for fuel.
On Thursday, rating agency Moody's downgraded its credit ratings on 16 Spanish banks while a newspaper reported depositors were rushing to withdraw their money from Bankia, a troubled Spanish bank that was effectively nationalized just one week ago.
Investors are also closely watching the U.S. economy, which has shown signs of uneven growth in recent months. The government said Wednesday that crude inventories rose again last week to their highest since 1990.