By AP's Christy Lemire

Send a link to a friend
[May 18, 2012] LOS ANGELES (AP) -- Everyone in Hollywood wants to be a multi-hyphenate, right? Everyone wants to show they can do it all. A key figure in that tradition is the model-turned-actor. Maybe they wanted to act but had to take modeling gigs first; maybe they modeled first but wanted to prove they were more than just a pretty face.
Sports Illustrated swimsuit model Brooklyn Decker continues her crossover this week with supporting roles in two very different films: "Battleship" and "What to Expect When You're Expecting." There are countless other examples of performers who've done this, but here's a look at five who've staked out serious careers in front of both kinds of camera.
Milla Jovovich: Born in Kiev, she was spotted at age 11 by famed photographer Richard Avedon, who featured her in Revlon's "Most Unforgettable Women in the World" ads. Jovovich went on to appear on dozens of magazine covers and in campaigns for several brands including Banana Republic, Donna Karan, Gap and Versace. But she's also carved out a major acting career as star of the sci-fi "Resident Evil" series (directed by her husband, Paul W.S. Anderson) and has appeared in films as varied as "The Fifth Element" "He Got Game" and "Stone." But she still keeps a hand in fashion, in recent years serving as co-designer for the clothing line Jovovich-Hawk and sitting in the front row of shows for Chanel, John Galliano and Nina Ricci. (Jovovich also recorded her first album when she was just 16. But that's a whole 'nother list.)
Charlize Theron: The statuesque stunner from South Africa started modeling in Milan at 16. She later moved to New York to train as a ballerina, but a knee injury forced her to quit dancing and nudged her toward acting. Since then, she's shown a fearlessness in her choices and an eagerness to play parts that are less than beautiful on the outside (her Oscar-winning performance as a frumpy serial killer in "Monster") as well as on the inside (her blistering portrayal of a delusional former prom queen in "Young Adult"). In recent years, she's been watching others walk the runway at Fashion Week shows including Rag & Bone and she's been the face of Christian Dior's J'adore perfume.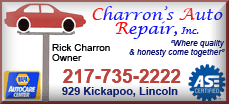 Ashton Kutcher: The 6-foot-2 Kutcher dropped out of the University of Iowa, where he'd planned to study biochemical engineering, after an agent recruited him at a bar to take part in a modeling competition. He ended up winning first place and went on to work the catwalks in New York, Milan and Paris. Kutcher made his name playing dumb pretty-boy roles on the TV series "That '70s Show" and in movies like "Dude, Where's My Car?" But as any of the nearly 10.7 million Twitter followers of @aplusk can attest, he's got more substantive matters on his mind. Now he's replaced Charlie Sheen on the unfathomably popular "Two and a Half Men" and he's about to play the late Apple founder Steve Jobs in an upcoming biopic.