1. WALL STREET TO DECIDE HOW MUCH IT `LIKES' FACEBOOK IPO
The social networking site's stock is set to begin trading on the Nasdaq Stock Market, the day after it raised $16 billion in an initial public offering that valued the company at $104 billion.
2. OBAMA TO TOUT $3 BILLION PLEDGE FOR FOOD SECURITY
At 10:15 a.m., the president is set to announce the private sector pledges aimed at alleviating hunger in Africa and urge the world's biggest economies to make good on their own financial promises.
3. SECOND CITY BRACES FOR EXPECTED PROTESTS
Thousands of anti-NATO demonstrators are expected to converge at a downtown Chicago plaza for a rally that promises to be a prelude to a much larger march Sunday, when world leaders begin two days of talks.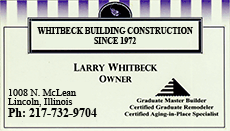 4. NEW FRENCH PRESIDENT MAY NOT TELL OBAMA WHAT HE WANTS TO HEAR
At 11 a.m., Francois Hollande visits the White House and plans to announce a pullout of all French combat troops from Afghanistan by year's end.
5. HOUSE POISED TO VOTE ON DEFENSE SPENDING
Final passage this afternoon is expected for the $642 billion bill for the fiscal year 2013 that includes funding the war in Afghanistan and deciding the fate of detainees at Guantanamo Bay.
6. EDWARDS' FATE IN HANDS OF JURORS
At 9 a.m., deliberations are expected to begin over six counts of campaign finance fraud that could send former presidential candidate to prison for up to 30 years.