National Nurses United officials have said they expect about 2,000 nurses to attend Friday's rally, where they will call for a "Robin Hood" tax on financial institutions' transactions to offset cuts in social services, education and health care. But city officials have said the rally likely will draw more than 5,000 because of a performance by former Rage Against the Machine guitarist Tom Morello, an activist who has played at many Occupy events.
The union had scheduled the rally to coincide with the G-8 economic summit, which originally was to be held in Chicago but was moved to Camp David, Md. Midwest Director Jan Rodolfo said the nurses decided to go forward with the rally in the hope that their message would reach a worldwide audience.
"What we really hope for is a large, festive, hopeful, constructive tone regarding the Robin Hood tax and that everyone in attendance feels like they're part of a moment in history," Rodolfo said. She said the movement has much more momentum in other countries and "we're hoping to put it on the map" in the U.S.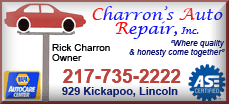 Earlier in the day, the U.S. North American Aerospace Defense will hold training flights in downtown Chicago. Other small protests, including one targeting climate change, are planned.
Scattered protests over the past week have been relatively small, including a march through the "Magnificent Mile" shopping district that drew about 100 people Thursday.
But the much larger nurses' rally will mark a ramp-up to Sunday's anti-NATO march by underscoring that money spent fighting wars means less money for needs such as health care, education and other social programs, said Andy Thayer, an organizer of the anti-NATO march. His group -- Coalition Against the NATO/G8 War & Poverty Agenda -- has been working to draw those connections ever since President Barack Obama moved the G-8 summit, potentially dampening enthusiasm for a Chicago demonstration.
"I think it's really going to be big ... with the nurses," Thayer said. "That is going to be the 99 percent staking itself against the 1 percent, drawing the connections between the war abroad and the war on working people here at home.
"They are the front-line caregivers ... and the nurses to their credit understand the connections between NATO, G-8 and the deplorable state of health care in our country and are speaking out about it."