The Republican candidate's campaign released the ad Friday, coupling it with a fundraising pitch. The 30-second pitch is upbeat, in contrast to a spot President Barack Obama's campaign is running that criticizes Romney as a businessman. Romney has called the Obama ad "character assassination."
In Romney's commercial, his first since becoming the presumptive nominee, an announcer asks, "What would a Romney presidency be like?"
"Day One: President Romney immediately approves the Keystone pipeline, creating thousands of jobs that Obama blocked," the announcer declares, referring to a pipeline that Obama has delayed, which Republicans insist shows that Obama is hostile to the energy industry.
"President Romney introduces tax cuts and reforms that reward job creators, not punish them," the announcer says, repeating a familiar Republican theme.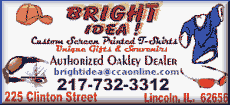 Then, in an effort to ease conservative skepticism, the announcer says, "President Romney issues order to begin replacing Obamacare with common-sense health care reform."
As governor of Massachusetts, Romney signed into law a health care overhaul that was a model for Obama's health care law. Conservatives loathe the law's requirement that all individuals purchase health insurance or face penalties.
Romney himself does not speak in the ad. But the ad shows video and still photos of Romney appearing with U.S. workers, underscoring the campaign's central pitch that Romney is the best candidate to improve the economy.