Springfield Clinic audiology event for Better Speech & Hearing Month

Send a link to a friend
[May 18, 2012] SPRINGFIELD -- May is Better Speech and Hearing Month, and Springfield Clinic is offering a free seminar Monday evening to educate patients on understanding and overcoming hearing loss, as well as the latest in hearing devices.
"Rediscover Sounds: Understanding Hearing Loss" will be presented by the Springfield Clinic audiologists at 6 p.m. Monday in the lobby of the Ambulatory Surgery & Endoscopy Center, located on the second floor of the Main Campus East Building, 1025 S. Sixth St.

Since 1927, the American Speech-Language-Hearing Association has celebrated May as Better Hearing and Speech Month. The audiologists at Springfield Clinic remind you to use this month to analyze your own hearing and determine if you are one of the estimated 28 million Americans who have a treatable hearing loss. You may have a hearing loss if you:
Frequently ask people to repeat themselves.

Often turn your ear toward a sound to hear it better.
Lose your place in group conversations.

Keep the volume on your radio or TV at a level that others say is too loud.

Have pain or ringing in your ears.
"People who see themselves in these statements should see an audiologist for a hearing test," said Stephanie Born, audiologist with Springfield Clinic. "Even a very slight hearing loss can have an impact on your daily life. Hearing loss is treatable, and there is no reason for anyone to miss all the important sounds of life."
Light refreshments will be served at the seminar. Seating is limited, so it is requested that attendees register by calling 217-391-0811 or online at www.springfieldclinic.com/hearing.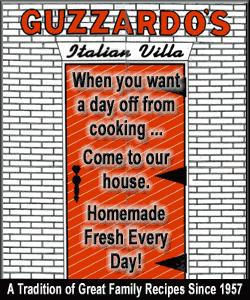 Springfield Clinic is a progressive, physician-led multi-specialty medical group, devoted to providing the highest quality health care to its patients. With more than 350 physicians and midlevel providers, practicing in nearly 80 medical specialties and sub-specialties, Springfield Clinic serves a population of nearly 1 million patients throughout the central Illinois region. As one of the largest private, multi-specialty medical clinics in Illinois, Springfield Clinic currently employs over 2,000 clinical and administrative staff members who are committed to leadership in quality, service and technology. For more information, go to www.springfieldclinic.com.
[Text from news release received from Memorial Medical Center]