The Gateway City will be aglow from May 26 through Aug. 19 as the Missouri Botanical Garden presents "Lantern Festival: Art by Day, Magic by Night." The never-before-seen in the United States exhibition showcases 26 huge, elaborate lanterns designed specifically for the festival and placed throughout the scenic 79-acre garden. The artistic steel and silk lanterns depict characters and symbols from Chinese legend and culture. They range from 10-foot-tall towering terra-cotta warriors and Chinese opera masks to porcelain dragons rising from the garden's fountains in honor of the Chinese zodiac's Year of the Dragon in 2012. The three-story-high "Heavenly Temple" lantern is modeled after the famous Imperial temple in Beijing.

At night, Thursdays through Sundays, the garden will host special events that feature the illuminated lanterns in a spectacular display of lights and colors. Evening activities will include authentic Chinese acrobatic performances, tea ceremonies, and Chinese craft and art demonstrations including calligraphy, spun sugar candy creations, opera mask design and tea presentations.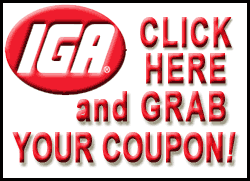 Visitors can experience the quiet solitude of a Chinese garden with a stroll through the Margaret Grigg Nanjing Friendship Garden within the Missouri Botanical Garden. The garden, designed by a Chinese-born architect, was modeled after a scholar's garden near Nanjing, St. Louis' Chinese sister city. Beautiful plantings native to China, including pines, bamboos, willows, forsythia, wisteria, lotuses and peonies, are masterfully set among an ornate Chinese pavilion, a hand-carved white marble bridge and boulder-filled goldfish pond.
Opened in 1959, the Missouri Botanical Garden is the oldest public garden in the nation and is counted among the top three public gardens in the world. Visitors attending the Lantern Festival also can enjoy the garden's other delights, which include a boxwood garden; two rose gardens; an elaborate Missouri Adventure-themed children's garden; 28 demonstration gardens within the Kemper Center for Home Gardening; a Victorian garden; a recreated tropical rain forest within the Climatron geodesic dome; and the largest authentic Japanese garden in North America.
St. Louis' collection of free cultural institutions in Forest Park provides glimpses into Chinese culture. Many Chinese critters call the Saint Louis Zoo home. A checklist of Chinese creatures to visit at the famous free zoo includes the beautiful Amur tigers, Malayan sun bears, Sichuan takins, antelope-like central Chinese gorals, the sweet-faced red panda and reptiles including the Mount Mang pit viper, Chinese crocodile lizard, alligator and box turtle. Birds have been depicted in Chinese art throughout the ages. Some of the beautiful feathered creatures that provided artistic inspiration reside within the zoo's Bird Garden, including the great Indian hornbill, white-naped crane and the pheasant-like tragopans from central China.
The Saint Louis Art Museum is one of the nation's leading comprehensive art museums, with works of art of exceptional quality from virtually every time period and culture, including China. The museum's Asian collection comprises fine works from East, Central, Southeast and South Asia, with strengths in ancient and later Chinese bronzes, Buddhist sculpture, calligraphy and painting, ceramics, and decorative arts. Rare bronze wine and grain vessels from the 11th century B.C.E., delicate porcelain vases from the 14th-century Yuan dynasty, gilded bronze deity statuary from the eighth-century Tang dynasty, and colorful ink-on-silk scrolls depicting landscapes and animals showcase the work of Chinese artists throughout the ages. The Saint Louis Art Museum is dedicated to art and free to all.
The fabled 1904 "Meet Me in St. Louis" World's Fair was the first world exposition in which China participated. At the Missouri History Museum's "1904 World's Fair: Looking Back at Looking Forward" gallery, gaze upon items from China that were viewed by fairgoers, including a large, intricately carved rosewood desk. Crafted in northern China's Ningpo region, the desk design mimics a pagoda. A pair of hand-embroidered silk "lily foot" shoes showcased at the fair also is on display. The World's Fair exhibition is open daily at no charge.
China has its Great Wall and St. Louis has its "Wall of Greats." The outfield wall at Busch Stadium, home to the 2011 world champion St. Louis Cardinals, is decorated with the names and uniform numbers of the historic baseball team's National Baseball Hall of Fame inductees. Honored are Rogers Hornsby, Dizzy Dean, Enos Slaughter, Red Schoendienst, Bob Gibson, Lou Brock, Ozzie Smith, Whitey Herzog, Bruce Sutter, broadcaster Jack Buck and the greatest Cardinal of all time -- Stan "The Man" Musial.
One of Marco Polo's greatest "finds" during his excursions to China was pasta. You can enjoy the many forms of this now iconic Italian food staple at the many delis and restaurants on The Hill, St. Louis' beloved Italian neighborhood. Asian fare with Chinese, Vietnamese, Thai and Indian flavors is readily available throughout St. Louis. Check out the many Asian restaurants, bakeries and grocery stores in the Grand South Grand neighborhood, in The Loop on Delmar Boulevard and a stretch of authentic Chinese dim sum spots located along Olive Boulevard in University City.
For more information about St. Louis, including lodging and a detailed calendar of events, click on www.explorestlouis.com or call toll-free 1-800-916-0040.
[Text from file received from the St. Louis Convention & Visitors Commission]