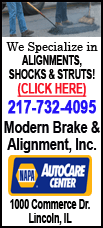 "My children are grown now and having dogs around keeps me 'still a mom' in many respects," Buscombe said in an email interview. "I always feel a lot better -- like all of my problems have lessened -- because I have spent times with my dogs."
The loving link between baby boomers like 49-year-old Buscombe and their pets is well-documented. Boomers -- typically defined as the generation born from 1946 through 1964 -- are a major reason why Americans' spending on the likes of food, grooming, kennels, surgery, even souvenirs, is expected to top $52 billion this year.
"Boomers are different, for the most part," said Bob Vetere, president of the American Pet Products Association. "What did they call us? Helicopter parents, because we were constantly hovering over the kids. The kids left home and now we're looking to hover over something else. And so we wind up doing it over pets."
But will the beautiful relationship last?
Pet ownership rates tend to drop among people in their golden years. And boomers are starting to hit retirement age, with the oldest boomers turning 66 this year. The pet industry is already looking years ahead to when aging boomers eventually could be tempted -- or forced -- to give up high-maintenance dogs and cats because of fixed incomes, smaller homes or physical limitations. Routine veterinarian care alone can run $248 a year for a dog, according to an industry survey.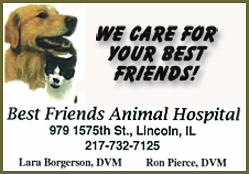 "I'm in a bit of a conundrum. I want to own a dog until the day I die, but it haunts me to think of dying and leaving a dog I've bonded with without a best friend," said Mike Lewis of Anchorage, Alaska.
At 55, Lewis is healthy, but he is thinking ahead. Lewis and his wife have three dogs now, but he says given his age, he probably has bought his last puppy. If he gets another new dog, it will be an older rescue.
It's estimated that about 73 million American households keep pets. A report last month from the market research company Packaged Facts found that the generation after the boomers, Gen X, actually has higher pet ownership rates. But the spending habits of boomers -- a generation that represents about a quarter of the population -- is significant. And boomers do spend a lot, particularly "empty nesters" with children gone from the home, Vetere said.
Boomers -- with their desire for flexibility and mobility -- are sinking money into products and services previous generations never considered, like automatic feeding devices and litter boxes or pet-sitting services, Vetere said. They often treat their pets like humans, purchasing gluten-free dog food and heated kitty beds. The Nielsen Co. reported in 2010 that boomer households spent $211 a year on pet food, more than any other age group.
In suburban Detroit, Donna Blain has purchased comfy beds for her Yorkshire terrier-Pomeranian mix, Lola, as well as a wicker bike basket with a cage on the top and about 20 dresses.
"Lola likes the attention. Believe me, she likes going anywhere," said Blain, 56. "Does she like getting dressed up? Probably not."
Packaged Facts in its report noted that "pet product makers cannot afford to take Boomers for granted."