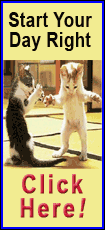 The President's Council Academic Excellence Award requires a minimum 3.5 cumulative grade-point average (through the fall 2011 semester), participation in athletics for a minimum of two years, and the student-athlete must be within 18 hours of graduation. Loughlin was a member of the team for two seasons, after transferring from Joliet Junior College prior to the 2010 season. The Lockport native saw action in one game in 2011 as a senior.

In addition, the Missouri Valley Football Conference has announced its 2011-12 Honor Roll. To qualify, a student-athlete must have recorded a minimum 3.0 GPA for a specified term, must have been a member of an athletics team and must have a minimum of 12 hours of enrollment during the fall.
The Redbirds had 53 current and former players named to the list, based on grade point averages from the spring and fall 2011 semesters. Loughlin highlighted the group, as did two-time First-Team All-MVFC selection Eric Brunner and 2011 First-Team All-MVFC center Cal McCarthy. Other notables included 2011 Second-Team MVFC All-Academic Team pick Colton Underwood and 2011 All-MVFC Second Team selections Jordan Neukirch, Nick Bledsoe and Otis Merrill.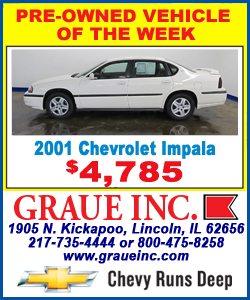 Here is a complete list of the Redbirds named to this year's 2011-12 Missouri Valley Football Honor Roll: Tevin Allen, Rocco Ammons, Vince Arvis, Nick Aussieker, Mike Banks, Nick Bellamy, Nick Bledsoe, Eric Brunner, Pete Cary, Jordan Church, Casey Cline, Jayme Comer, Matt Cotiguala, Will Davis, Alex Donnelly, Jack Eshleman, Joe Farmer, Tyler Finkbeiner, Cliffton Gordon, Mike Greenwood, Darian Harris, Kelvyn Hemphill, Chris Highland, Cameron Hunt, Kane Keirnan, Drew Kiel, Marcus King, Bryce Kiser, Scott Kuehn, Matt Lancaster, James Loughlin, Mohammed Loutfi, Tyler Lovgren, Jermaine Malcolm, Zach Marshall, Cal McCarthy, Otis Merrill, Lechein Neblett, Steve Nelson, Jordan Neukirch, Adam Rebholz, Brannon Sanford, Mike Seefeld, Todd Shorter, Zach Smith, Colton Underwood, Brandon Venson, Brett Werner-Powell, Brandon Westphal, Cody White, Jake Wienhoff, Keenan Wimbley and Dane Zumbahlen.
[Text from news release received from Michael Williams, Illinois State University]