Miller had sought permission to go out for bids on an SUV prior to the end of the old fiscal year. When the bids came in, the motion regarding the purchase of a vehicle was tabled until after May 1.

Last week, at the first voting session of the new fiscal year, the motion to purchase the vehicle failed by a vote of 5-3. Even though the motion carried by a majority vote of members present, two aldermen were absent for the evening, so a clear majority of elected officials could not be determined.

After the motion failed, the council discussed whether or not the subject could still be discussed at the Tuesday meeting, and it was determined that it could.

In the meantime, Miller was also asked to verify that the bids placed by Graue Chevrolet and Lincoln Chrysler Dodge & Jeep would still be honored by the dealerships.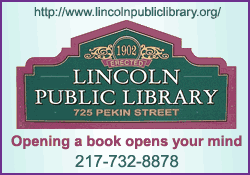 Tuesday night, Miller first told the council he had contacted the dealerships, and both were still willing to honor the bids they had placed.
Last week the question came up: Did the chief really need an SUV, or could he use a car again?
Miller spoke about the amount of equipment he carries in his car. He noted the trunk is always full, as is the back seat much of time. In addition, he said there were other items there is no room for that he could have in his vehicle.
He said one of the advantages to the SUV would be the storage capacity.
Another question that came up was why the chief had requested bids for a two-wheel drive vehicle instead of a four-wheel drive.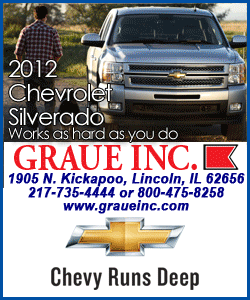 Miller said that in considering this, he looked at the tow rating of two-wheel versus four-wheel, and the two-wheel drive had a higher rating, which was more important than the all-weather capabilities of the four-wheel drive.
He said last year was a mild winter, but personal vehicles had been used on the occasions when a four-wheel drive had been needed.
He said one important aspect of the department's current pickup truck is that it is used for towing. He said the truck is in good condition, well taken care of and looks great, but the fact is, it too is a 1999 model. Miller feels that keeping the truck in good working order might include using it less for towing of equipment.
In addition, when looking at two-wheel drive versus four-wheel drive, Miller said the gas mileage differences were worth considering.
And finally, he said with the two-wheel drive, the department would be able to do some of the service work themselves, which would also save the city money.
At the end of his presentation, there was very little discussion from the council. Alderwoman Kathy Horn asked that the motion be put back on the voting agenda for next Monday night.
[By NILA SMITH]