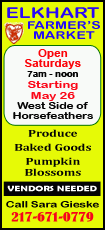 Illinois State in search of third State Farm MVC tournament title

The Redbirds will try to win their third-ever State Farm Missouri Valley Conference Baseball Championship title this week. Illinois State won its first tournament championship in 1994 and its second title two years ago, in 2010. The Redbirds entered the 2010 tournament as the No. 2 seed and earned a first-round win against No. 7 Bradley before beating No. 3 Indiana State twice and ultimately defeating No. 1 Wichita State 17-8 in the championship game on the Shockers' home field.

Following the action

Fans wanting to follow the 2012 State Farm Missouri Valley Conference Baseball Championship have several options. As always, live radio play-by-play of every game will be available on GoRedbirds.com and WJBC.com, along with live tweets via ISU baseball Twitter, @RedbirdBaseball. Additionally, a live telecast of every game will be streamed on ESPN3.com, and Saturday's championship game will also be televised on Comcast SportsNet Chicago and Fox Sports Midwest.

Back-to-back-to-back 30-plus winning seasons

With Illinois State's series-opening win against Evansville Thursday evening, the Redbirds earned their 30th win of the season, marking the first time in program history that ISU has had three consecutive seasons with 30 or more victories. The Redbirds went 32-24 in 2010, 36-18 in 2011 and 31-17 so far this year. Illinois State established the program-wins record last season with 36.
A tale of two seasons

The result of the second half of Illinois State's Missouri Valley Conference season was entirely different than the beginning of the Redbirds' 2012 MVC campaign. Through ISU's first nine Valley games, ISU went 2-7, while the Redbirds were 8-2 through their final 10 games of the MVC season. Illinois State's increased success can be largely attributed to improved pitching. The Redbirds amassed a 7.80 team ERA through the first nine game, while ISU has a 2.95 ERA through the last 10 conference games.

Scoring ranks ninth in the nation

Illinois State's offense continues to rank among the top in the country and the Missouri Valley Conference. The Redbirds are averaging 7.0 runs per contest, which is the third-highest mark in the Valley, and it ranks ninth in the nation. Illinois State also leads the conference in two offensive categories: batting average (.299) and on-base percentage (.393). The Redbirds are second in slugging percentage (.423). Meanwhile, ISU's injury-depleted pitching staff ranks sixth in the Valley with a team ERA of 4.41.

Kingston closes in on 100

Third-year Illinois State head coach Mark Kingston is one win away from his 100th career victory as the Redbird skipper. With ISU's extra-inning, series-final win against Evansville Saturday afternoon, Kingston earned career victory No. 99. Kingston, who is in his first-ever head coaching position, has amassed more wins in three straight seasons than any other ISU head baseball coach.

Tokarski joins 200 club

Senior second baseman Kevin Tokarski made his 200th start May 11, and he scored his 200th career run May 12. He now holds three career records, with 204 runs scored, 164 walks and 105 stolen bases. He also has 258 career hits.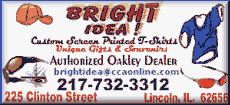 Long sets two more records

Illinois State senior left-handed closer Kenny Long established two more records during Illinois State's nonconference sweep of Western Illinois. Long passed Jim Sajewich for the career appearance record with his 91st. Long also established the single-season saves record with his 10th save. Long now has made 93 appearances with 14 saves, and he already holds the career saves mark with 28.

Hollenbeck leads Redbirds against Evansville

ISU sophomore Mike Hollenbeck went 4 for 10 (.400) to lead Illinois State to a 2-1 series win at Evansville, helping the Redbirds secure the No. 4 seed at the State Farm Missouri Valley Conference Baseball Championship. Hollenbeck collected a team-best five RBIs during the three-game set, with two runs scored. The Joliet native slugged .400 and amassed a .571 on-base percentage, plus he walked four times. Hollenbeck keyed ISU's series-opener Thursday with a 2-for-3 effort, including two RBIs and one run scored. He also led the Redbirds in their victory Saturday with a 2-for-5 performance, including three RBIs and one run.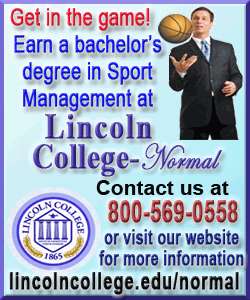 Rhoades sets career high in five-inning relief appearance

Redbird freshman right-hander Jeremy Rhoades did not allow an earned run in two relief appearances during Illinois State's three-game series at Evansville. Rhoades earned the victory in Saturday's series finale. The freshman left-hander threw the final five shutout innings with one strikeout, to help the Redbirds hold on to beat the Purple Aces in the 12th. Rhoades also pitched the final 1 1-3 scoreless, hitless innings versus Evansville on Friday. Rhoades now has a 4-3 record and a 4.65 ERA with 29 strikeouts.

Hinshaw continues getting on base

Illinois State junior center fielder Chad Hinshaw has been on base in 27 of his last 28 games. Hinshaw established a season-best 22-game on-base streak, which was snapped May 11 against Western Illinois. He is now on a five-game on-base stretch, and he leads the Redbirds with a .444 on-base percentage.

Program-changing seniors

Nine seniors will play in their final State Farm Missouri Valley Conference Championship this week. This year's senior class includes right-hander Ryan Camp, outfielder David Fallon, right-hander Justin Hauer, infielder Bryan Huff, left-hander Kenny Long, outfielder Mark Menaker, catcher Matt Mirabal, second baseman Kevin Tokarski and left fielder Ty Wiesemeyer. In total, this year's senior class has amassed a record of 124-82 (.602) over the past four years, and in 2010, they helped the Redbirds win their first-ever share of the Missouri Valley Conference regular-season title and their first State Farm Valley Tournament Championship since 1994.
Prior to the 2012 honor being announced, the senior class had combined for three Valley first-team selections, three State Farm Valley tournament selections and four Valley honorable mention selections. Also, Tokarski is a three-time all-American and the Valley Freshman of the Year in 2008, the Valley Joe Carter Player of the Year in 2010, and the State Farm Valley Tournament MVP in 2010. Tokarski made his 200th start Friday. Needless to say, these nine seniors are program-changers.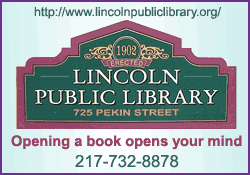 Wiesemeyer named Valley Player of the Week

Senior left fielder Ty Wiesemeyer was named Missouri Valley Conference Player of the Week April 23, after helping the Redbirds to a 2-1 series win against Bradley April 20-22 at Duffy Bass Field. Wiesemeyer led Illinois State with a .471 batting average, a .824 slugging percentage and a .526 on-base percentage last week in four games against in-state rivals Illinois and Bradley. He collected a team-high 10 RBIs, with three extra-base hits, including a grand slam, a triple and a double. Wiesemeyer also scored four runs and drew two walks. The redshirt senior from Troy led ISU with a 2-for-4 effort, including an RBI and run scored at Illinois, and he went 2 for 3 Friday versus Bradley. Wiesemeyer was the hero in Saturday's win against the Braves, as he hit a grand slam in the fourth inning to lift the Redbirds to a 12-3 win. In Sunday's season finale, he tripled home three runs to help ISU gain the early lead. Wiesemeyer is now batting 6 for 10 with the bases loaded this season, and he leads the team with a .367 average, including a team-best four triples. He is also riding a team-best eight-game hitting streak and an 11-game on-base streak. The player of the week award is the first of Wiesemeyer's career, and the first for ISU this season.

So why is everyone bald?

Every member of the Illinois State baseball team, including coaches, shaved their heads during BaseBald Day following ISU's May 13 win against Southern Illinois at Duffy Bass Field. The Redbirds raised a total of $6,895 for childhood cancer research, and consequently, the team members shaved their heads.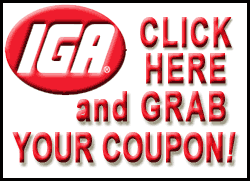 ___
[Text from news release received from John Twork, graduate assistant, athletics communications, Illinois State University]