Outfielder Eric Aguilera, third baseman Zac Johnson and relief pitcher Kenny Long were first-team honorees. Meanwhile, relief pitcher Justin Hauer, outfielder Chad Hinshaw, catcher Matt Mirabal, second baseman Kevin Tokarski and outfielder Ty Wiesemeyer were recognized as honorable mentions. Additionally, Hinshaw was named to the Valley all-defensive team.

"These players have all worked extremely hard, and it's good to see that their efforts have been recognized by our league's coaches," said Illinois State head coach Mark Kingston. "The Valley has become an elite conference, mainly because there are so many great players in it, and we are proud to contribute to the league's rise."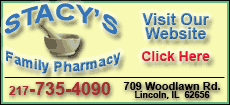 Aguilera amassed the highest Missouri Valley Conference batting average in league games, with a .407 mark. His .568 conference slugging percentage ranks third in the league, and he has collected an MVC-best 33 hits. The Cary native also has a team-high seven home runs at the end of the regular season. Johnson currently leads the Redbirds with a .339 regular-season batting average, with a team-best 14 doubles and 43 RBIs, plus 36 runs scored. He also has a .542 slugging percentage and a .409 on-base mark.

Long, who was a first-team selection during the past two seasons as well, has a team-low 1.93 ERA through 27 appearances. His 13 regular-season saves ranks first among Valley pitchers, and it established a program record for single-season saves. During Illinois State's nonconference sweep of Western Illinois earlier this season, Long set the career appearance record with his 91st. Long has now made 93 appearances, and he also holds the career saves mark with 28.

Hauer, who was also an honorable mention last season, has made 29 appearances out of the bullpen this year, which ranks second on the all-time appearance list. The right-hander has amassed a 2.21 ERA and a 3-1 record, with a 32-to-12 strikeout-to-walk ratio. Hinshaw has led the Valley in on-base percentage for most of the season, and he currently ranks first on the team with a .444 on-base mark. Hinshaw also leads the Redbirds with 23 stolen bases in 26 attempts, and he has a perfect 1.000 career fielding percentage in center field.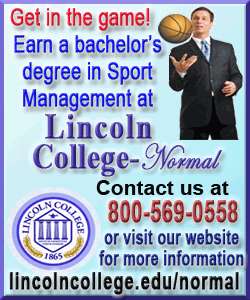 Mirabal is third on the team with a .329 batting average, with 22 RBIs and 36 runs scored. ISU's starting catcher, Mirabal has hit three home runs, two triples and eight doubles. Tokarski, who has now received postseason recognition in all four seasons as a Redbird, hit .309 with 36 RBIs and 39 runs scored, including three home runs, one triple and nine doubles. Tokarski was also the MVC Freshman of the Year in 2008, the Valley Joe Carter Player of the Year in 2010 and an honorable mention selection in 2011.

Wiesemeyer led ISU in batting average for much of the season, and currently ranks second on the team with a .333 mark. The MVC Player of the Week April 23, Wiesemeyer has a team-best 63 hits with 42 RBIs. He also leads the team and ranks first in the league with seven triples, to go along with four home runs and 11 doubles.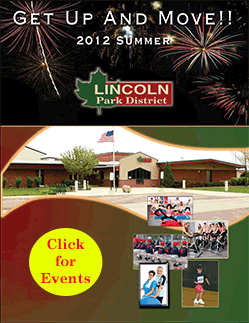 The eight honorees and the Redbirds will open the 2012 State Farm Missouri Valley Conference Baseball Championship today (Tuesday) at 9 a.m. against Evansville at Hammons Field. ISU is the No. 4 seed, while UE is the No. 5 seed.
[Text from news release received from John Twork, graduate assistant, athletics communications, Illinois State University]