The top five boys' and girls' names for 2011 in Illinois were:
Boys:
Alexander

Michael

Jacob

Noah

Daniel
Girls:
Sophia

Olivia

Isabella

Emma

Emily
Earlier last week the federal government's top official for baby names, Michael J. Astrue, commissioner of Social Security, announced that Sophia and Jacob were the most popular baby names in the U.S. How does Illinois compare with the rest of the country in name choices? Check out Social Security's website -- www.socialsecurity.gov/OACT/babynames -- to see the top baby names for 2011.
In addition to each state's top 100 baby names, Social Security's website has a list of the 1,000 most popular boys' and girls' names for 2011 and a list of the top 50 names for twins born in 2011. The website also offers lists of baby names for each year since 1880.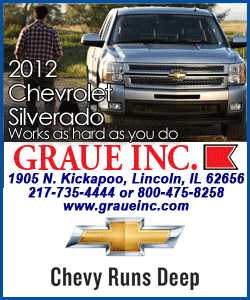 To read about this year's winner for biggest jump in popularity and to see how pop culture affects baby names, go to www.socialsecurity.gov/pressoffice/pr/
babynames2011-pr.html.
While having fun with baby names, remember that Social Security's website has the top-rated online services in the U.S., including Extra Help to pay Medicare prescription drug costs, which provides an average of almost $4,000 toward prescription drug costs for qualified applicants. Help someone you care about by taking him or her to www.socialsecurity.gov to apply for retirement, disability, Medicare, and this year, for the first time, you can help someone obtain a benefit estimate using the online Social Security statement.
[Text from file received from Social Security office, Springfield]