City approves emergency expenditure for sewer repair
Send a link to a friend
[May 23, 2012] Monday evening, with nine members present for the voting session of the Lincoln City Council, an expenditure of $15,500 was approved unanimously for emergency repairs to a sewer line at the corner of College Avenue and Pekin Street. Alderman Buzz Busby was absent for the evening.
The problem with the sewer line in that area came to light two weeks ago when waste treatment manager Darrel Palmer told the council that during a routine camera viewing of the sewer line, a collapse had been discovered.

He said there was damage to the sewer line and soil missing underneath the roadway surface. Palmer explained there was still approximately 6 feet of earth holding the road up, but he felt this was an emergency situation that needed to be repaired before it resulted in another sinkhole in the city.

Because the meeting two weeks ago was a voting session and the topic was not on the agenda, there was little the city could do then. So the matter was held over for discussion until last week's committee of the whole.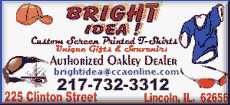 At that meeting, Palmer told the council that with the assistance of city engineer Mark Mathon, he had contacted three contractors to come and look at the situation and offer quotes on the repair work.
When the city ran the camera through the lines several weeks ago, they had made a DVD of what they saw. Palmer and Mathon explained that each contractor was allowed to view the DVD and was taken to the site.
They were then asked to give a quote for a "not to exceed" cost for the repairs.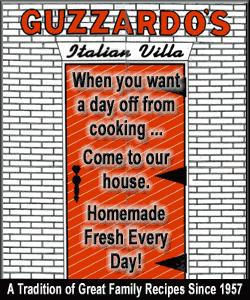 Last week Palmer presented two quotes. The first one he opened was in the amount of $29,000. The second quote, from Petersburg Plumbing, was in the amount of $15,500.
Monday evening, prior to voting on the motion made by Alderwoman Marty Neitzel to hire Petersburg Plumbing, Mayor Keith Snyder reminded the council that because the bidding process was not used, the vote would have to pass with a two-thirds majority in order to be legal.
When the roll call vote was taken, the motion passed unanimously 9-0.
After the vote, Mathon was asked how soon the work on the project would begin. He estimated possibly within the next week. He also indicated that when the work begins, the street will have to be closed. He said he'd place notices to that effect in advance in local publications.
[By NILA SMITH]