"I'm very excited about Rob staying with us," Muller said. "He's been in the state of Illinois and he's been successful everywhere he's been. From everyone I've spoken to and from my brief experiences with him here, he will be a huge asset to our program and I'm looking forward to working with him."

Judson is thrilled to be staying at Illinois State.

"I'm looking forward working with coach Dan Muller and building Redbird basketball to the highest level," Judson said. "I'm delighted to continue coaching this group of student-athletes at Illinois State. It is an exciting time for Redbird basketball."
Judson's reputation as a detailed teacher has been built over his nearly 20 years of collegiate coaching experience in the state of Illinois. Under Jankovich, Judson helped Illinois State post four 20-win seasons and four postseason berths, all to the National Invitation Tournament.

Prior to Illinois State, Judson spent six seasons (2001-07) as the head coach at Northern Illinois, where he compiled a 74-101 record. Taking over a team that had won just five games the year before, Judson led NIU to 12 wins in his first season. He then led the Huskies to the first of two 17-win seasons, with a 17-14 record in 2002-03, followed by 10-20 and 11-17 campaigns. Judson's 2005-06 squad posted a 17-11 mark and won the only Mid-American Conference West Division Championship in NIU history.

Judson is no stranger to the state of Illinois or the Missouri Valley Conference. Prior to his stint with the Huskies, Judson spent the previous 12 years as an assistant coach at Northern Illinois (1989-91), Bradley (1991-96) and his alma mater, Illinois (1996-2001). During 12 years as a NCAA Division I assistant, Judson contributed to 10 winning campaigns, including nine 20-win seasons, and recruited three conference players of the year -- Bradley's Anthony Parker in the MVC (1996-97) and Illinois' Frank Williams (2000-01) and Brian Cook (2002-03) in the Big Ten.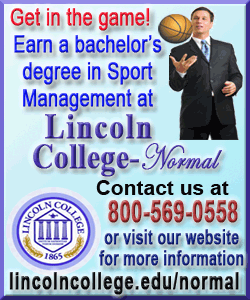 In 1990, Judson was inducted into the Illinois Basketball Coaches Association Hall of Fame as a player. He currently serves on that organization's board of directors. He earned a bachelor's degree in liberal arts from Illinois in 1980 and a master's degree in administration from Roosevelt University in 1983.

Judson and his wife, Dr. Kim Judson, have two daughters, Karin and Kristin; and a son, Matthew.
[Text from news release received from Todd Kober, associate athletics director, athletics communications, Illinois State University]