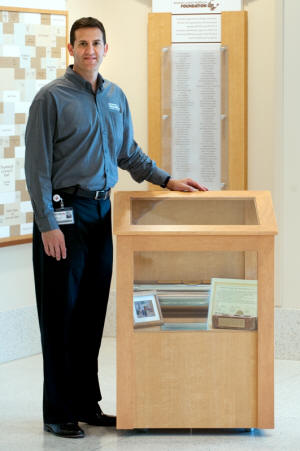 Time capsules from 1954 and 2012 sealed during ceremony at hospital

Send a link to a friend
[May 24, 2012] Abraham Lincoln Memorial Hospital employees gathered on the hospital patio Wednesday to witness the sealing of two time capsules that are now on display in the lobby. One is a new time capsule. The other is the 1954 time capsule, which had been placed in the cornerstone of the former hospital building and was opened last year.
The ceremony was led by Dolan Dalpoas, CEO and president of ALMH; Marty Ahrends, executive director of the Abraham Lincoln Healthcare Foundation; and Les Richert, the hospital's director of plant operations.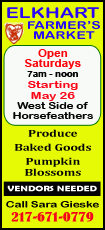 The ceremony was part of the hospital's Great American Cookout, an annual event to observe National Hospital Week.
The medical items placed in the new time capsule included a surgery retractor, one-piece hip prosthesis, self-adhesive bandage wrap and latex-free surgical gloves.
Historical artifacts included the ribbon and scissors from the March 2011 dedication of the new hospital, a sample birth certificate and a copy of Mission Ready, the commemorative booklet used for public events before the new hospital opened.
A commemorative issue of the Lincoln Courier and a copy of the March 24, 2011, issue of the newspaper were also included.
"Not only do many of these items tell a story about health care today, they also reveal our hospital's dedication to our mission to improve the health of the people and communities we serve," Dalpoas said. "We are grateful for the present and look forward to the future as we continue to extend care for generations to come."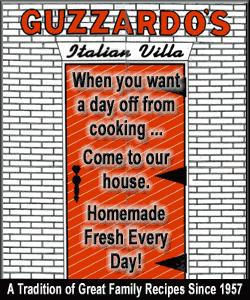 Among the medical items inside in the 1954 time capsule were a glass syringe, an obstetrics stethoscope, a scalpel, forceps and a baby bottle. Alongside them were historical artifacts such as a photo of Deaconess Hospital, a photo of the hospital board, a list of employees, a six-page history of the hospital, a copy of the Oct. 10, 1952, Courier and coins with etched names of the leaders who helped with the hospital project.
[Text from file received from Abraham Lincoln Memorial Hospital]