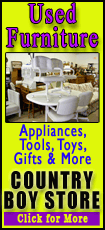 The GfK institute's forward-looking survey released Friday shows consumer confidence at 5.7 points for June, the same level as in May.
The survey shows that a drop in income expectations was offset by a rise in optimism about the future and willingness to buy.
GfK says "despite recessionary trends in Europe and rising uncertainty as a consequence of the debt crisis, Germans feel that the national economy is continuing its upswing."
Germany's economy grew by 0.5 percent in the first quarter.
The study comes a day after a survey of business confidence showed its largest drop since last August amid concerns over Europe's economy.