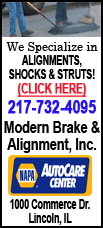 I remember watching that episode and wondering if I could do that. Ostrowski admits that that kind of savings is hard to copy for the average person. "Searching for all the deals is time-consuming," she said.
It took Ostrowski nearly two days of planning and six hours in the store, according to the episode. She walked out with nine shopping carts, including 218 boxes of pasta. I don't have that kind of time. And I will never eat that much ziti.
But I wanted to see if I could at least cut my grocery bills. So I called up Ostrowski and a few other coupon experts to pick their brains. I planned to test out their tips at my local Target store.
When I told Ostrowski I didn't want to spend too much time finding coupons and didn't want to stray too far from my typical grocery list, she gave me a sarcastic response: "Good luck with that!"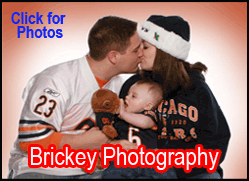 Still, here are some tips from the experts that will help you save money even if you don't want to build your life around couponing.
PUT TOGETHER A GROCERY LIST. This will allow you to search out coupons and see if your store has sales on the products before you go shopping.
My list was pretty short: I wanted frozen meals that I can bring to work, diet soda, Wholly Guacamole 100-calorie snack packs, Dinosaur Bar-B-Que sauce, Fiber One cereal and Seventh Generation laundry detergent.
DON'T BE PICKY. To get the biggest savings, you need to be flexible with the brands you buy. "I love French's mustard, but if the store brand is on sale I suck it up and deal with it," Ostrowski said.
But that's not always realistic. I wanted the Dinosaur Bar-B-Que sauce because it has less sugar than other brands (and I think it tastes better), and I have to use Seventh Generation detergent because other ones irritate my skin.
I kept them on my grocery list even though Cathy Yoder and Monica Knight, who run coupon and savings website FabulesslyFrugal.com, suggested I make my own detergent. (I will not be doing that, but the recipe is on the homepage of their website if you're more adventurous.)
FINDING COUPONS. Although you should look through your Sunday newspaper insert, most coupons can be found online. Ostrowski recommends Coupons.com, RedPlum.com, SmartSource.com and CouponNetwork.com.
Over the last six months, manufacturers have been putting more coupons on their Facebook pages, according to Joanie Demer, who runs TheKrazyCouponLady.com and was also on the TLC show (she paid $2.64 for $638.64 in groceries during her episode). To print those coupons, you'll need to "like" the brands on Facebook.
Through Facebook, I found a 75-cent coupon for Fiber One cereal and a $1 coupon for Wholly Guacamole.
There are also several websites that list coupons and deals at certain stores and link to coupons that you can print. I recommend the websites of the people I interviewed (FabulesslyFrugal.com, TheKrazyCouponLady.com and MoneySavingAmanda.com), but also check out ExtremeSavingsWithDivaDesirae.com and MoneySavingMom.com
I found a $3 coupon for 10 Smart Ones frozen meals and a $1.50 coupon for the Seventh Generation detergent through TheKrazyCouponLady.com.