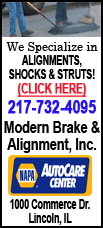 The three young actors play the central love triangle in Walter Salles' adaptation of Jack Kerouac's Beat Generation novel, an experience that has helped them appreciate why the book is considered a classic.
The tale of wannabe writer (and Kerouac surrogate) Sal Paradise and his friend Dean Moriarty crisscrossing the United States in search of freedom and the elusive "it" was published in 1957. But Stewart said the way it captures the heady feeling of young adulthood is timeless.
"You're so filled with something that is hard to identify at this age," said the "Twilight" star, who plays Dean's teenage bride Marylou, a free spirit torn between the lure of adventure and desire for a more settled life.
"You're just bursting, and (the characters) value that so much," said Stewart, who is just 22 herself. "They don't ignore it. That celebration of youth and exploration is just something that you envy.
"I read it right at the point when I was about to get my (driver's) license, and I thought, wow, I want to meet people who push me the way people push each other. I wanted to be more like them."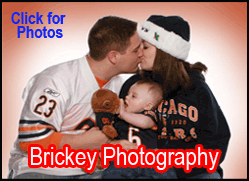 Minnesota-born Hedlund ("Troy," "Tron: Legacy") plays the carnal, vital Moriarty, a character modeled on Kerouac's friend Neal Cassady. He said some things have changed since Kerouac wrote his freewheeling, impressionistic story,
"Back then a car was 100 bucks and all you had to choose between was a radio and a heater, and things seemed a little freer," said the 27-year-old actor. "The roads seemed more open than they are today, but a young person's ambitions are still the same. Everybody between the ages of 17 and 21 or 22 still feels that they can achieve anything they want in life if they are ambitious enough."
"On the Road," which premiered this week at the Cannes Film Festival, has been a long time coming. Kerouac, who died in 1969, hoped to see his book filmed, and actors linked to an adaptation over the decades range from Marlon Brando to Brad Pitt.
Brazilian director Salles, who made the Che Guevara road movie "The Motorcycle Diaries," has been involved since 2004, spending years interviewing surviving Beat Generation figures for an unreleased documentary on the book.
He finally got the go-ahead, with Francis Ford Coppola's son Roman Coppola producing, to shoot a film whose fourth main character is the American landscape -- though Salles had to travel far and wide to recreate the 1940s U.S. setting. The movie was shot in Canada, Chile and Mexico as well as the United States.
The film opened in France this week and is due for a fall release in the U.S.