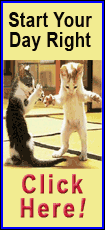 The International Atomic Energy Agency has found traces of uranium enriched up to 27 percent at Iran's Fordo enrichment plant, the diplomats told The Associated Press.
That is still substantially below the 90-percent level needed to make the fissile core of nuclear arms. But it is above Iran's highest-known enrichment grade, which is close to 20 percent, and which already can be turned into weapons-grade material much more quickly than the Islamic Republic's main stockpile, which can only be used for fuel at around 3.5 percent.
The diplomats -- who demanded anonymity because their information is privileged -- said the find did not necessarily mean that Iran was covertly raising its enrichment threshold toward weapons-grade level. They said one likely explanation was that the centrifuges that produce enriched uranium initially over-enriched at the start as technicians adjusted their output.
Calls to Ali Asghar Soltanieh, Iran's chief delegate to the IAEA, were rejected and the switchboard operator at the Iranian mission said he was not available. IAEA media officials said the agency had no comment.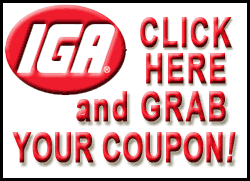 Iran is under several rounds of U.N. sanctions for its failure to disclose information on its controversial nuclear program. Tehran says it is enriching uranium to provide more nuclear energy for its growing population, while the U.S. and other nations fear that Iran doing that to have the ability to make nuclear weapons.
The latest attempts to persuade Iran to compromise and let U.N. experts view its nuclear program ended inconclusively Wednesday at a meeting in Baghdad. At the talks, six nations -- the United States, Russia, China, Britain, France and Germany -- failed to gain traction in efforts to persuade Tehran to freeze its 20 percent enrichment. Envoys said the group will meet again next month in Moscow.
Iran started enriching to 20 percent last year, mostly at Fordo, saying it needed the material to fuel a research reactor and for medical purposes. Still, its long-standing refusal to stop enrichment and accept reactor fuel from abroad has sparked fears it wants to expand its domestic program to be able to turn it toward making weapons.
Those concerns have increased since it started higher enrichment at Fordo, which is carved into a mountain. That, say Iranian officials, makes it impervious to attack from Israel or the United States, which have not ruled out using force as a last option if diplomacy fails to curb the Islamic Republic's nuclear program.
Even though Wednesday's talks were unproductive, diplomats saw hope in the promise of another meeting.
"It is clear that we both want to make progress and that there is some common ground," European Union foreign policy chief Catherine Ashton, who is formally leading the talks, told reporters. "However, significant differences remain. Nonetheless, we do agree on the need for further discussion to expand that common ground."