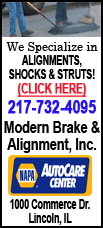 About 200 miles southeast of her, Bob and Darlene Stryk heeded lessons from a dry spell 16 years ago and kept their 130-year-old farm afloat by selling higher-priced, specialty products like raw milk and cheddar cheese before the drought forced them to make their most difficult decision yet.
The drought that parched the vast Texas landscape, sucking dry ponds, lakes and reservoirs and severely damaging soil and grasslands, traumatized farmers and ranchers, who -- like their ancestors who survived the Dust Bowl and the dry spell of the 1950s -- will tell tales about the drought for generations.
The drought of 2011 cost $7.6 billion in crop losses, the most ever recorded, and forced ranchers to slaughter millions of animals, cutting Texas' cattle herd to its smallest size since 1952.
Now, as they try to recover and plan for the future, Galayda and Stryk share their stories, offering a peek at life during the worst one-year drought in Texas history.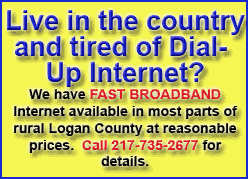 ___
For months, Galayda lived in constant fear for her "girls," the herd of cows that hark back to her late father. There was no grass or hay. Two springs that flowed even during a decade-long dry spell in the 1950s -- which serves as Texas' drought barometer -- dried up. Wildfires raged just two miles from the rolling hills of the 7-7 Ranch in Elkhart.
Even now, after the fires are out, Galayda's hand clenches when she talks about the helplessness and all-consuming fear of knowing an uncontrollable blaze could rip across the 2,500 acres she ranches, destroying generations of work.
"We've all heard stories about droughts of years past, but this one was ... ," Galayda pauses, searching for the perfect word.
"Awful."
It took every ounce of business acumen -- much of it acquired during the 25 years she pounded the New York pavement in stillettos as a vice president at today's Macys -- to make it through last winter with a herd.
This time, instead of designer heels, Galayda wore Wranglers and cowboy boots when executing her carefully conceived business plan. First, before the spring of 2011, she looked over the livestock. Cows that weren't pregnant, heifers -- or young females -- with the smallest deficiency and other any less-than-perfect bovine was sold.
In the spring, excessive wind sucked the last moisture from the soil. The rain stopped. Grass disappeared. And there was no hay in Texas.
"I actually flagged down trucks that were carrying quality hay ... and asked them, 'Where's this hay coming from?'" Galayda said with a laugh, recalling how she stopped drivers bringing hay to her neighbors to see if she couldn't get some as well.
Trucks rolled in, sometimes in the dead of night. Galayda's husband, Gary, unloaded bales at 4 a.m. The entire family -- sons Christopher and Scott Crawford, and his wife, Rebekah, pitched in. The ranch spent all the cash reserves, about $140,000, to buy hay. Scott dipped into his savings. Christopher got a job in San Antonio.
The family got rid of more animals, losing money as calves were sold early and at lower-than-normal weight. Heifers normally used to restock were also sold.
By August, the heat was so intense, with weeks of 100-degree days with no rain, that Galayda and two cowboys began work at 4:30 a.m., relying on their horses to get them through the pitch black safely. They moved cows to smaller pastures, trying to decrease the distance the animals had to walk to hauled-in water. By 10:30 a.m., it was too hot to work.
"The cows were grazing at night ... if they grazed at all," Galayda said.
Finally, in January, it rained. The creeks, ponds and lake refilled. The cows gave birth. The grass grew green.
Things were different, though. Some calves came later. A few got sick. The vet blamed anything odd on the drought.
"Everything was just not as it normally is," Galayda said. "You can help her (a cow) so much, but nothing, nothing takes the place of green grass."
This spring, the rain has slowed. Galayda's herd is smaller -- down to about 370 head from a pre-drought high of 500 -- but she is cautious, not yet ready to restock. The land, she believes, needs to heal. She does, too.
"I don't think anybody's back in a position yet to say this is over with."
___