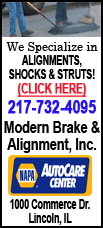 The victim's van drove through an area just as a man on foot began firing a gun at people he was arguing with, Seattle police Detective Jeff Kappel said.
One of those bullets hit and killed the man, who was in his 40s but not further identified. No one else in his van was hurt.
"The victim was not involved in the altercation," the police spokesman said. "He was an innocent motorist that happened to be in the area."
Police said they were looking for a man in his 20s who fled on foot.
"Somebody knows something," Assistant Police Chief Nick Metz said at the scene, asking for information on the gunman.
Shocked neighbors gathered in the area near the intersection of Martin Luther King Jr. Way and East Cherry Street late Thursday night.
Messeret Habeti, who owns an Ethiopian restaurant, told The Seattle Times that the victim frequently brought his wife and two children to her restaurant for dinner.
Habeti said she didn't see the shooting but did see the man as he was dying in his van. She said his father was cradling the wounded man's head in his hands.