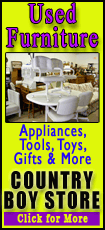 There was no immediate word on casualties.
Friday's violence was reported by the Britain-based Syrian Observatory for Human Rights, which has a network of activists on the ground, and by the opposition Local Coordination Committees.
The groups said government forces shelled the Qusour and Jobar neighborhoods in Homs province. Also Friday, there were protests in Damascus, Aleppo and the southern Daraa province.
More than 250 U.N. observers have fanned out around Syria to monitor a peace plan brokered by Kofi Annan, but the cease-fire is violated every day by both sides.
___
THIS IS A BREAKING NEWS UPDATE.
AP's earlier story is below.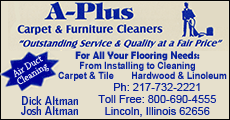 ___
BEIRUT (AP) -- The Syrian regime and an increasingly organized rebel force are carrying out illegal killings and torturing their opponents, but government forces are still responsible for most of the violence stemming from the country's uprising, a U.N. panel said Thursday.
The findings were released in Geneva by the Independent International Commission of Inquiry on Syria, which said the conflict has become "increasingly militarized." The report was based on hundreds of interviews since March with victims and witnesses who fled the country.
"Fighters in anti-government armed groups were killed after being captured or wounded," the report said. "In some particularly grave instances, entire families were executed in their homes -- usually the family members of those opposing the government."
Children, including boys as young as 10, have said they are "tortured to admit that older male members of their family are Free Syrian Army soldiers or supporters," the report said. The Free Syrian Army is the rebel force trying to topple the government.
The U.N. panel also said there is a growing list of abuses committed by anti-government armed groups, including executions of military forces and suspected informers. Anti-government armed groups have increasingly resorted to roadside bombs and have abducted civilians and government forces, apparently for prisoner exchanges or ransom, according to the report.
On Thursday, the state-run SANA news agency said a mother and her five children between the ages of 4 and 13 were killed in Hama province.
There were no further details on the killings or who was behind them.
Despite the country's spiraling violence, President Bashar Assad said Thursday that Syria would emerge from the crisis "thanks to the steadfastness of its people."
Assad spoke during a meeting with Iranian President Mahmoud Ahmadinejad's special envoy, Telecommunications Minister Reza Taqipour. Iran is one of Syria's strongest allies.
The Syrian government denies that the 15-month-old revolt that has engulfed the country is being driven by a popular uprising against Assad's rule, instead arguing that terrorists are behind the unrest.