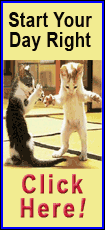 "There may be value for that kind of experience, but it's not in the White House," Obama said.
The speech, to a cheering Iowa crowd of about 2,500 at the Iowa State Fairgrounds, represented a new intensity for Obama's campaign as Romney begins to hit his stride carrying the Republican standard. It came as Iowa, soured by the direction of the nation and its economy, has drifted away from Obama since his 2008 caucus victory over Hillary Rodham Clinton made him the Democratic front-runner.
While Obama carried the state in the general election by a comfortable margin that year, polls this year have shown voters narrowly preferring Romney, who plans to wage his own major effort in Iowa.
Trying to cast Romney as out of touch with working-class voters, Obama declared that hard work hasn't led to higher incomes. "Higher profits haven't led to better jobs," he said. "And you can't solve that problem if you can't even see that it's a problem."
Obama pointedly chose the same turf where Romney, the presumptive Republican nominee, once declared that corporations are people. Obama said Romney would roll back regulations and return to policies that he said helped create the recession and would increase government deficits.
Reacting to Romney's charge last week that Obama had created "a prairie fire of debt," the president countered that Romney's tax plan is "like trying to put out a prairie fire with some gasoline."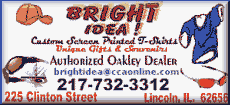 In a statement issued after the speech, Romney spokesman Ryan Williams said: "A president who broke his promise to cut the deficit in half by the end of his first term has no standing when it comes to fiscal responsibility."
Earlier, in blue-collar Newton, Iowa, once the prosperous headquarters of Maytag appliances, Obama visited a wind-turbine plant to push his alternative energy agenda and delivered a message that could as well have applied to all of Iowa. "Yeah, we're facing tough times, but we're getting through them, we're getting though them together," he said.
While offering only six of the 270 electoral votes needed to win the presidency, how Iowa voters ultimately judge Obama is expected to be an important factor in the race.
"Last time it was a lot more exciting. It was a new thing," said Nancy Bobo, a Des Moines Obama volunteer and one of his earliest Iowa backers in 2008. "Today, we're all just very serious."
Romney, a former Massachusetts governor, has made the struggling economy the centerpiece of his campaign. But Obama can point to comparatively low 5.1 percent unemployment in Iowa, where stable financial services and strong agriculture sectors buoyed the economy while manufacturing has struggled to rebound.
Romney had made the comment about corporations as he argued against raising taxes as a way of shoring up Social Security and Medicare. Members of the audience interrupted, calling for increased taxes on corporations, and Romney responded: "Corporations are people, my friend. ... Everything corporations earn ultimately goes to people."
The comment has been used by opponents to characterize Romney, a former private equity firm executive, as more comfortable in the boardroom than the shop floor.
Obama's campaign has emphasized episodes in which Romney's former firm closed plants and laid off workers, and has aired a stinging TV ad on the subject in Iowa, Colorado, Ohio, Pennsylvania and Virginia.