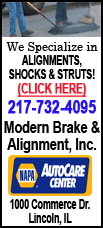 "We were able to create over 100,000 jobs," Romney said recently, recycling an old unsubstantiated claim. It is a debatable figure since many of those jobs were created long after Romney left Bain Capital, the Boston private equity firm he co-founded.
Romney's central theme is that his years at Bain better prepared him "to help fix the economy" than Obama, whose economic performance he calls lackluster.
Obama dismissed Romney's basic premise earlier this week when he told reporters in Chicago that a president's job "is not simply to maximize profits." The president claims Romney would bring back old Republican policies that didn't work in the past in solving the nation's economic problems.
"These are new problems that were created by President Obama," Romney told Fox News on Thursday. "We need new solutions if we're going to get this economy going again."
Romney's jobs assertion rests heavily on relatively small Bain stakes in companies such as Staples and Sports Authority that later grew large and profitable.
Ads by Obama's re-election campaign and the Democratic National Committee emphasize how some companies that Bain invested in went bankrupt and workers lost their jobs while the firm still made money. Obama has been accused by Republicans -- and even some Democrats -- for appearing to be attacking private enterprise, something the president denies.