Illinois State eliminated from tournament with loss to Creighton

Send a link to a friend
[May 25, 2012] SPRINGFIELD, Mo. -- Illinois State fell behind early and never led as the No. 4 Redbirds fell to No. 8 Creighton 10-3 Thursday night at Hammons Field. With the loss, ISU (33-19) was eliminated from the State Farm Missouri Valley Conference Baseball Championship, while the Bluejays (25-28) advanced to play in Saturday's tournament title game.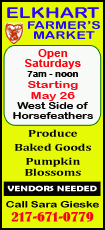 Kyle Stanton and Chad Hinshaw led the Redbirds offensively with 2-for-3 performances, and Stanton scored two runs, while Hinshaw had two RBIs. Ty Wiesemeyer contributed with a 2-for-4 effort, including one RBI in his final game as a Redbird. Illinois State starting pitcher Jeremy Rhoades (4-4) suffered the loss after allowing two earned runs on eight hits through 4 2-3 innings of work.

Justin Hauer pitched 2 2-3 innings of relief during his 32nd appearance of the season, which set the single-season appearance record, formerly held by Kenny Long and Ryan Copeland, who appeared 31 times in 2010. Creighton's Erik Mattingly (2-4) earned the victory following a six-inning outing, allowing one earned run on seven hits. Meanwhile, Jake Peter went 4 for 4 to lead the Bluejay offense. Creighton outhit Illinois State 13-8.
The Bluejays took a 5-0 lead with two runs in the first inning and three in the fifth, before the Redbirds got on the board in the bottom of the fifth inning. Stanton singled and later scored on a sacrifice by Hinshaw. Then, Brett Kay came home on a double to center field by Wiesemeyer, making the score 5-2. Illinois State pulled within two runs in the seventh inning, as Stanton led off with a double and scored on a Hinshaw single, cutting the deficit to 5-3.
However, Creighton took a commanding 10-3 lead with five runs in the eighth inning, and the Redbirds were held scoreless through the final two frames.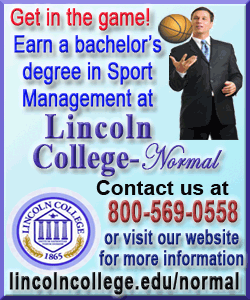 The Bluejays will play either Southern Illinois or Missouri State in Saturday's championship game of the State Farm Missouri Valley Conference Baseball Championship. ISU was eliminated after going 2-2 in the tournament, with two wins against No. 5 Evansville and two losses to No. 8 Creighton.

ISU's 33-win season marked the first time in program history that the Redbirds have had three-consecutive seasons of 30-plus wins.
[Text from news release from John Twork, graduate assistant, athletics communications, Illinois State University]