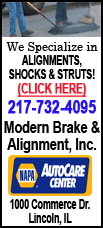 The Rangers did it against the pesky eighth-seeded Ottawa Senators in the first round, giving them confidence they can pull it off again against the formidable New Jersey Devils and reach the Stanley Cup finals for the first time in 18 years.
The historical calendar is in line with the dates of New York's 3-2 comeback over the Devils the last time these division and area rivals met in the Eastern Conference finals in 1994. None of the names are the same for the Rangers, and only New Jersey goaltender Martin Brodeur -- and assistant coach Larry Robinson -- still have the same jobs as way back when.
So the top-seeded Rangers' point of reference as they head into Game 6 in New Jersey on Friday night isn't the history book but rather their shared experience of rallying past Ottawa.
If they extend their season, they will be back at home on Sunday for a winner-take-all game.
"You can draw off that experience, just the feelings going into the game," Rangers captain Ryan Callahan said. "Just stay even keeled about it. We've got to go into an opposing building and win one game and get it back to the Garden.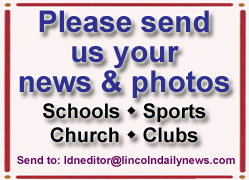 "They're going to be a desperate team, too, to close it out on their home ice. We need to find that next level, that extra desperation. Obviously, it's a huge game, but we don't need to say that."
New York has embraced desperation much more than prosperity this postseason. The Rangers have won two in a row in a series only once and have never enjoyed a two-game lead in any of their three matchups. However, they are 3-0 when facing elimination -- including Game 7 victories over Ottawa and Washington.
"We've been through these situations a lot this year, including in the playoffs," Rangers coach John Tortorella said Thursday after practice. "I'm very comfortable as far as our mindset. Today was a good day for us. As we approach our game, I'm very comfortable in where we're going to go."
That was not as easy to see Wednesday night in New York's 5-3 home loss to the Devils in Game 5. The Rangers fell behind 3-0 less than 10 minutes into the game, but managed to tie it in the opening minute of the third period.
However, a goal with less than five minutes remaining by Devils fourth-line forward Ryan Carter finished the Rangers for good. The loss was New York's first in these playoffs in which it scored at least three goals.
"It's a good group," Tortorella said. "It's a group that stays with it. There's not a lot of panic there. They just go about their business, and we're a pretty good hockey team."
They were the best in the East over the 82-game regular season, and they tied for the second-most points in the entire NHL. All that will be an afterthought if the Rangers fail to get to a finals matchup with the upstart Western-champion Los Angeles Kings.
If confidence can be conveyed in words, then the Rangers seem loaded with it as their season hangs in the balance.