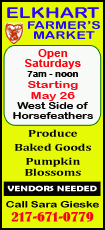 The former U.S. Open champion was on course to break par in his opening round at Wentworth when he approached the ball after hitting his drive into the bushes to the right of the fairway.
The ball, which was lying on a bed of branches, moved slightly -- costing him a shot -- and because he didn't replace it, he was handed another penalty stroke by the European Tour referee.
The triple-bogey 8 wrecked his round as he finished with a 2-over 74.
"The rules of golf are very precise and in-depth -- it's impossible to know every idiosyncrasy of them," McDowell said.
Experienced players like Lee Westwood, who was in the same three-ball as McDowell, and Ernie Els were also left dumbfounded.
"These rules are funny," Els said. "I've been a professional since 1989 and I should know the rules better than any of these youngsters, and I still ask for a ruling for the simplest things."