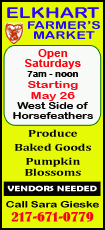 But this was about more than one game.
This was a dazzling trilogy, Wade and James taking control when the Heat were down and looked like they might be out.
"In the regular season, we've had some good games," Wade said. "But I don't know if we've ever had three in a row like that in the playoffs."
Seven days earlier, Miami trailed 2-1 in the series after getting routed 94-75 in Indianapolis. The fired-up Pacers had another game on their home court and a chance to build a commanding lead.
Instead, the Big Three-Turned-Two took over.
With Chris Bosh sidelined by an abdominal injury, James and Wade soared to new heights in their two-man game. Over the course of three dazzling games, James scored 98 points, grabbed 34 rebounds and dished out 24 assists. Wade had 99 points, 22 rebounds and 11 assists.
"Ever since Game 3, they've played at such a high level," Indiana coach Frank Vogel said. "I don't know if anybody can beat them."
Next up, either the Celtics or 76ers in a series that starts Monday in Miami. Of course, nothing less than an NBA title will make for a satisfying summer in South Beach.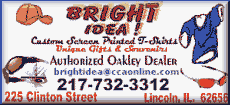 Two series down, two to go.
The Heat rallied from an early 11-point deficit, riding the hot hand of Wade in the opening half. He scored 26 points by the break, tying Tim Hardaway's 16-year-old franchise record for most playoff points in the first two quarters. James hit consecutive baskets with just over a minute remaining to close it out.
"We understand that when Chris went out, we had to step up," Wade said. "The team looked to us to lead."
The banged-up Heat will get a chance to relax a couple of days before worrying about the next opponent, which will be determined in Game 7 at Boston on Saturday.
Bosh hopes to return at some point, but it might not matter.
Not the way Wade and James are playing.
"Chris Bosh is an awesome basketball player, but when he goes down, that just means more touches for LeBron and Wade," Vogel said. "That's not exactly an advantage."
David West led Indiana with 24 points and all five starters were in double figures. But that balance was overwhelmed by Wade and James.
In a game of spurts, the decisive one came in the closing minutes of the third quarter.
The Pacers tied it at 66 on Darren Collison's 3-pointer, but it was all Heat the rest of the period. They closed on a 13-3 run, capped by Mario Chalmers' buzzer-beating 3 from the corner. Wade, who was on the bench getting his customary breather at the end of the quarter, leaped from his seat as the ball left Chalmers' hand at the far end, raced along the baseline and pumped his fist when it swished.
When Chalmers raced toward the Miami bench, Wade greeted him near the free-throw line with a low-five.
"We just had a bad stretch," West said. "They got us in the third quarter."
Cheerleading aside, D-Wade did his best work while in the game. He dropped 11-of-16 shooting on the Pacers in the first half, but also made sure the MVP stayed involved, dishing off a behind-the-back pass to James for a thunderous jam.
"They're too good. They capitalize on your mistakes," West said. "We were too loose with the ball. They pressure you all over the place."
Indiana clamped down a bit on Wade after halftime, but he still managed perhaps his most jaw-dropping basket. Darting into the lane, he threw up a wild-looking, one-handed shot that looked like it might go over the backboard, only to catch the top of the glass and drop through, barely touching the twine.