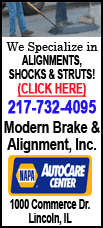 (Copy)
Emergency and fire related activities
Emergency Runs for April 2012 included the Lincoln Firefighters responding to 184 responses including 2 fire involving structures, 1 car fire, 8 motor vehicle crashes, and 11 alarm activations.
Fire related runs 39
EMS related runs 136
Rescue related runs 9
Non-Emergency activities
Fire Inspectors for the month of April 'have made inspections and follow ups at the following locations: Comfort Inn, Budget Inn, Napa, Don Panchito's, Fat Boy's/Chads Blind, Aldi's, Lincoln Banquet Center and the United Methodist Church, Site review at the Waste Water treatment facility for fuel storage protection and American Legion for display case requirements in exit ways.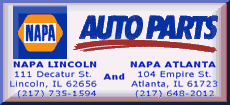 Fire Prevention activities included preparing a federal grant to convert inspection and prevention codes over to electronic format. With an upgrade to the inspection and prevention department, Inspectors should be more efficient in documentation and follow up inspections.
Along with this project we are requesting electronic tablets so that reports can be generated while the inspection is being conducted and have the reports returned to the building owners and occupants immediately.
Fire Inspector Williams has attended the final of three classes on his Fire Investigator certification with the State of Illinois.
Lieutenants have completed plan reviews at the following facilities: Lincoln Public Library, Dollar Tree, Lincoln Federal Post Office, Bennett Funeral Home and the John Logan Building. The plan review process gets our firefighters into buildings within our response area and allows firefighters and officers to make plans for events that may occur. All of the plans are documented and updated in our Plan Review Binders.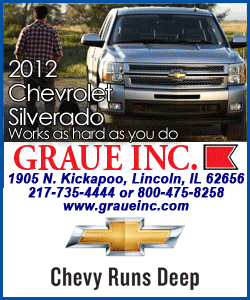 Maintenance of the station and apparatus
Station repairs: Firefighters cleaned out a room in the basement for the City Clerk to use for storage.
The apparatus repair list grows with small items. We have emergency lights on 5103 that have been repaired with spare parts from Lincoln Police and the fuel and air gauges are now working. 5101 has gauge lights for the water and foam tanks that are not working and a broken driver's side mirror. Radio in 5104 has a bad headset and a poor reception is noted for the radio in 5103. These repairs are on hold at this time. Finally several portable radio issues have been corrected and some pager repairs have been completed
Training Activities
Training for the month of April included: In-service training for EV AC-U-Splints, respiratory emergencies, SCBA consumption drills, Fire service driving and maneuvering skills, Building fire tactics and strategy. Many of our EMT's have come up for renewal and have submitted for relicensing. New certifications for training achievements include Firefighters Williams, Uphoff, and Captain Harding completing Basic Firefighter upgrades.
[Text copied from file received from Chief Mark Miller, Lincoln Fire Department]