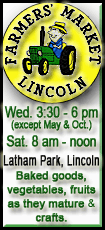 This system will push a cold front over the Great Lakes and Midwest, producing scattered showers and thunderstorms throughout the day. There is a slight chance that some of these storms will turn severe with strong winds and large hail. Rainfall totals will range from 1 to 2 inches, with over 2 inches likely in areas of severe weather development.
Behind this activity in the West, a low pressure system will move over the Great Basin and into the southern Rockies. Flow around this system will produce cooler temperatures across the West, while also triggering scattered showers over the Pacific Northwest, northern California and Intermountain West. Snow showers may develop again across the highest elevations of the northern Rockies.
Meanwhile in the East, high pressure builds from the Plains, over the Mississippi River Valley and into the eastern U.S. This will keep moisture away to the north, allowing for dry, sunny and warm conditions. High temperatures will range in the 80s and 90s from the central Plains through the eastern valleys, with parts of the southern U.S. reaching into the lower 100s.
Temperatures in the Lower 48 states Thursday ranged from a morning low of 23 degrees at Stanley, Idaho, to a high of 98 degrees at Breckenridge, Texas