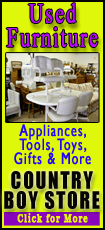 "Torrey is an incredibly talented assistant coach with SEC experience," Muller said. "He's been successful wherever he has been. Torrey can really recruit, but he is also an excellent basketball coach and understands the game. His experience in other parts of the country, in addition to the Midwest, really complements our staff."

Ward is eager to get to work with the Redbirds.

"I am excited about the opportunity to work with Dan Muller," Ward said. "He is going to do great things at Illinois State, and I am looking forward to being a part of an already winning program. There is a lot of excitement in Normal. I'm proud to be a part of the Redbird family."

Ward spent the 2011-12 season coaching in China, where he played professionally after his collegiate career. Prior to China, Ward worked five seasons at Ole Miss and helped guide the Rebels to four postseason berths and a pair of SEC West titles.

Working with the Rebel backcourt, he tutored all-SEC guards Clarence Sanders, Todd Abernethy, David Huertas, Chris Warren and 2009 SEC Freshman of the Year Terrico White. Ward was also heavily involved in recruiting and was responsible for several strong recruiting classes.

Before coaching at Ole Miss, Ward spent three seasons on the Jacksonville State staff. After working as a volunteer coach during the 2003-04 campaign, Ward served as an assistant for two seasons at JSU.
In 2005-06, Ward helped the Gamecocks, a preseason 10th-place pick in the Ohio Valley Conference, win 10 of their final 13 games to finish fourth in the league standings and reach the semifinals of the OVC tournament. Ward assisted with recruiting and administrative duties for JSU.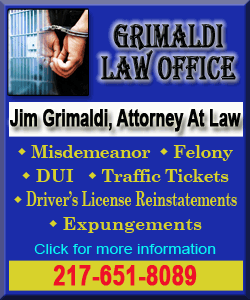 Before entering the coaching ranks, Ward played professionally in the Chinese Basketball Association for the Shanghai Sharks, where he was a teammate of former NBA star Yao Ming. As a member of the Shandong in 2002, Ward helped the Bulls win the conference championship before falling in the CBA finals. He finished fourth in the league in scoring and also won the league's slam-dunk contest.

A Birmingham, Ala., native, Ward competed in 110 games with 74 starts and scored almost 800 points during his career at University of Alabama at Birmingham (1997-2000). He was voted as the Conference USA Runner-up Defensive Player of the Year to Kenyon Martin and earned C-USA Player of the Week three different times as a Blazer.

As a junior, Ward helped the Blazers to a 22-10 record, a divisional championship and a berth in the NCAA tournament. He graduated from UAB in 2001 with a degree in justice sciences.

[Text from news release received from Todd Kober, associate athletics director, athletics communications, Illinois State University]