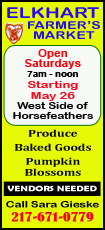 Freeman homered and drove in three runs in his return to the lineup to help the Atlanta Braves recover after blowing a five-run lead and beat the St. Louis Cardinals 10-7 on Wednesday night.
Freeman, who had missed four straight starts because of vision problems, was elated about receiving his new sports glasses before the game. He was so excited he rushed to the batting cage early Wednesday afternoon to test the glasses before taking off the shorts and polo shirt he wore to the stadium.
The first baseman broke out of a slump with three hits: his eighth homer in the first, a run-scoring double in the third and run-scoring single in the eighth.
"I was surprised about how I hadn't played in a few days and was able to have my swing like that," Freeman said. "I wasn't worried about the glasses. I knew they were good."
Following the game, the Braves optioned rookie shortstop Tyler Pastornicky to Triple-A Gwinnett. Andrelton Simmons, who is hitting .292 at Double-A Mississippi, was called up and is expected to take over the starting job.
General manager Frank Wren said Simmons, who is known for his defense, has "special talents" at shortstop.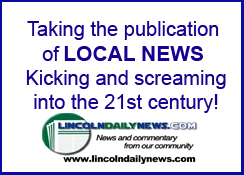 Pastornicky is hitting .248 with seven errors.
The Braves, who snapped an eight-game losing streak on Tuesday night, gave up a 5-0 lead, then scored three runs in the sixth. Brian McCann's two-run single highlighted the rally.
McCann, who had a two-run homer in the first, drove in four runs.
Jonny Venters (3-2) recorded the last out of the sixth. Craig Kimbrel earned his 15th save.
"We went through a stretch," Freeman said of the losing streak. "Everybody goes through a stretch in the season. Hopefully that was our longest one. ... It's how you minimize those and we bounced back like a winning team does."
After Freeman's homer, Tim Hudson and other teammates made circles in front of their eyes, pretending to wear glasses, as they welcomed him to the dugout. Freeman said before the game he didn't care if he looked different in glasses.
"I can see and that's all that matters," he said.
Hudson said Freeman "came in and did what he did. He plays great first base and he's some of our thump in the lineup."
The Braves broke a 5-all tie with three runs on four hits off Mark Rzepczynski (0-3) in the sixth. Jack Wilson's double drove in Jose Constanza, who reached first on his third hit and moved to second on a wild pitch.
Wilson was caught in a run-down between third and home on Michael Bourn's grounder, but he kept the play going long enough for Bourn to advance to second. Following an intentional walk to Martin Prado, McCann drove in Bourn and Prado with a single for an 8-5 lead.
The Cardinals scored two runs off Eric O'Flaherty in the eighth off Shane Robinson's sacrifice fly and Carlos Beltran's infield single.
The Braves added two runs in the eighth off Jason Motte, who set up the inning with walks to Eric Hinske and Bourn. Dan Uggla drove in one with a sac fly and Freeman finished the scoring by knocking in Bourn.