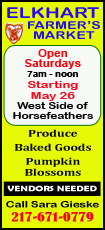 East. West. High seed. Low seed. The results haven't changed this postseason.
W after W after W.
In becoming their latest victim, the New Jersey Devils quickly learned they are not facing the likes of the Panthers, Flyers or Rangers. Los Angeles is a super team right now and New Jersey needs to pick up its game if it wants any hope of lifting the Stanley Cup.
Anze Kopitar scored a spectacular goal on a breakaway with 11:47 left in overtime Wednesday night and the Kings beat the Devils 2-1 in Game 1 of the Stanley Cup finals.
"It was more of a grinding game tonight," said Kings forward Justin Williams, who set up Kopitar's goal with a chip pass from along the boards in center ice. "We realized that early. It's a team that doesn't give you much and we're not expecting to give an inch either. It's supposed to be hard. Tonight it was."
And as usual Los Angeles won. It has steamrolled to a 13-2 record in the postseason and it is now three wins from hoisting its first Cup since joining the NHL in 1967-68. The Kings have won all nine of their road games in the playoffs, an NHL record. They are now one win shy of tying the NHL record for postseason road victories in a season.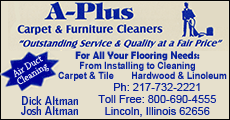 They have won 11 consecutive road playoff games dating to last season.
"I think we've outworked teams," said Kings goaltender Jonathan Quick, who made 17 saves. "I think whoever wins this series is going to be the team that outworks the other."
The winning goal was a perfect example. Williams fought Devils defenseman Bryce Salvador and forward Dainius Zubrus along the boards in center ice and managed to chip a pass down the middle toward the Devils' zone.
It was somewhat of a prayer.
"I just threw an area pass," Williams said. "I hoped that he was alone and he was. I've played with him a long time. You just kind of feel it. If it wasn't there, it would have went to nobody. It was a no-lose situation."
Kopitar did everything perfectly on his breakaway. He faked a backhand then put the puck on his forehand and beat a prone Martin Brodeur.
"All losses this time of year are really hard to take because your dream is slowly shutting down," said Brodeur, who faced 25 shots. "We lost one game, there's six games left in this series. They need to win three. We need to win four."
As soon as he rifled the puck into the net, Kopitar raised his hands and banged himself into the boards, facing the crowd off to Brodeur's right.
"To put it past a goaltender like Marty," Kopitar said, "is a good feeling."
The veteran goaltender dejectedly skated off to the locker room as the Kings piled on Kopitar.
This is the third straight series in which the Devils have lost the first game.
"I think it was probably the worst game in the playoffs for us," said Devils leading scorer Ilya Kovalchuk, who was limited to one shot. "Maybe we were a little too nervous before the game started, but it's all excuses. We've got to make sure we know what we didn't do right, and be a different team next game."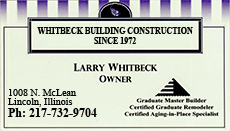 Game 2 will be played Saturday in New Jersey.
"We'll be better on Saturday night. ... I don't believe we deserved to win tonight, that's the bottom line and that's what happened," Devils coach Peter DeBoer said. "If we had have won, we would have been sneaking one out."
Fourth-line center Colin Fraser scored in the first period for the Kings, the No. 8 seed in the West who beat the top three teams to get to their first Stanley Cup finals since 1993.
Anton Volchenkov tied it late in the second period for New Jersey, the East's sixth seed. The Devils are now 4-2 in overtime his postseason. Los Angeles is 3-0 after regulation this spring.
The Devils had two great chances to take the lead early in the third, and for a split second it appeared they went ahead with 16:02 to play in regulation when Zach Parise scored off a wild goal-mouth scramble.
While the horns went off and the fans celebrated, referee Dan O'Halloran quickly waved off the goal.
It was reviewed in Toronto and replay clearly showed Parise swept the puck into the net with his hand.