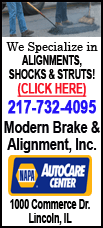 Gonzalez extended a power surge by hitting three home runs in his last three at-bats, Michael Cuddyer belted a grand slam and Dexter Fowler also homered, leading the Colorado Rockies past the Houston Astros 13-5 on Wednesday night for their third win in a row.
"All I've been doing is trying to put good swings on the ball," Gonzalez said. "Obviously, I'm not looking for a home run. I'm just looking to hit the ball hard and just make sure it's in the strike zone. I saw three around the strike zone and put a good swing on them. Home runs just happen. I think special nights are just meant to be."
He's been awfully special at the plate lately, going 10 for 16 with five home runs, seven RBIs and six runs scored in his last four games. He has 13 homers on the season.
"His focus at the plate right now, his plate discipline, is as good as I've ever seen it," Rockies manager Jim Tracy said. "He's stepping to another level, that's how dangerous he is."
The game was not without some concern for the Rockies, however. Star shortstop Troy Tulowitzki left the game in the top of the seventh with what the team said was a strained left groin. Tulowitzki appeared a little gimpy as he returned to the dugout after running out an infield groundout in the bottom of the sixth.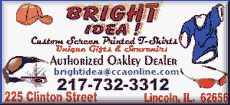 "We don't know anything more than just that. We just have to wait and see to what extent," Tracy said of the injury to Tulowitzki, who was scheduled to be re-evaluated on Thursday.
Gonzalez said he just wants to see Tulowitzki get healthy as soon as he can.
"I just want him to be healthy and get right and we all believe he's going to be even better," Gonzalez said. "He's showing signs that he's going to contribute a lot to this team, and I know he's going to do a lot of damage and help the team when he gets back."
Gonzalez did much of the damage against the Astros, breaking a 5-5 tie with a solo shot leading off the fifth off Lucas Harrell (4-4).
"He is a good hitter. If you leave something out over the plate, he's going to hit it hard," Harrell said.
Gonzalez added a two-run drive off reliever Xavier Cedeno as part of a six-run sixth and then had another solo shot, driving the first offering from David Carpenter into the right field seats in the bottom of the eighth inning.
It was Gonzalez's first career three-homer game. He has had four multihomer games this season and eight in his career.
Cuddyer connected in the first inning on the first pitch he saw from Harrell for his seventh career slam and second this season, but it had to survive a replay review by the umpires after a fan reached over the right field railing to catch the ball. The replay showed the ball had cleared the yellow boundary marker atop the right field scoreboard before being caught.