"Sometimes you see Brazil on the calendar, and you go in with a lot of respect because of their players," American forward Herculez Gomez said. "But they're just like us. They bleed. They hurt. So we got to get after it."
It didn't happen Wednesday night, at least not quickly enough.
Neymar converted a penalty kick and set up two more goals, leading the five-time World Cup champions to a 4-1 victory. Thiago Silva, Marcelo and Alexandre Pato also scored for Brazil, playing the opener of a three-game U.S. tour.
Gomez got the U.S. goal in his first start since the 2010 World Cup. The Americans had entered with five straight wins, including a 1-0 victory in February at four-time world champion Italy and a 5-1 rout of Scotland last weekend.
Brazil was another level.
U.S. coach Jurgen Klinsmann, the former German star and coach, advised his players to toughen up.
"We need to get an edge, more nastier," he said. "Maybe we're a little bit still too naive. Maybe we don't want to hurt people. But that's what we've got to do. You've got to do that at the end of the day. So we've got to step on their toes more and get them more frustrated and make a case with the referee maybe as well, for us, not only the opponent."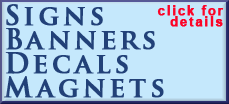 Neymar, the 20-year-old Santos sensation, put Brazil ahead in the 12th minute after a hand ball on Oguchi Onyewu on Leandro Damiao's shot, a call the Americans disputed with referee Jeffrey Calderon of Costa Rica. Neymar then took a corner kick that Silva headed in for his first international goal in the 26th.
Gomez cut the deficit to 2-1 in the 45th following a fine run by Michael Bradley and cross by Fabian Johnson. But before an enthusiastic crowd of 67,619 at FedEx Field, Marcelo restored the two-goal lead in the 52nd as Jermaine Jones, Onyewu and American captain Carlos Bocanegra left him unmarked in front of the net. Pato entered in the 64th and added a goal in the 87th that the U.S. claimed was offside.
"We're the only team in the world that gets homered at home. It's unbelievable sometimes," Bocanegra said.
Against sixth-ranked Brazil, the No. 29 Americans played more offensively than in the 2-0 loss at the Meadowlands two years ago, when they were outshot 20-7. This time the U.S. had a 15-12 advantage in shots.
Gomez almost got another goal in the 64th, but his header off Johnson's cross was cleared off the goal line by Romula. Goalkeeper Rafael Cabral, making his Brazil national team debut, had a fine double save in the 76th, stopping Gomez with his left hand, then kicking away Terrence Boyd's effort. Cabral leaped to palm Bradley's header over the crossbar in the 85th, and Onyewu headed the ball off the crossbar on Landon Donovan's free kick.