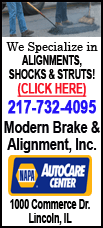 Commissioner Roger Goodell had made it clear canceling the all-star game was a possibility after the uninspired play of this year's 59-41 AFC victory. Following discussions between the league and the players' union, the NFL announced Wednesday that Aloha Stadium would host the Pro Bowl for the third straight year.
It will be the 33rd Pro Bowl in Hawaii.
"The players have made it clear through the NFL Players Association that they would like the opportunity to continue to play the Pro Bowl in Hawaii," said NFL executive vice president Ray Anderson. "We will support the players on this initiative to improve the Pro Bowl. We have had many discussions with the players in recent years about the Pro Bowl and they recognize that the quality of the game has not been up to NFL standards. We look forward to working with the players toward the goal of improving the competitiveness of this season's game."
The Pro Bowl was held in Hawaii from 1980-2009. In 2010, the NFL moved the game to the week before the Super Bowl for the first time, and it was held in Miami, site of the Super Bowl that year. The Pro Bowl returned to Hawaii for the 2011 and 2012 games but remained one week before the Super Bowl.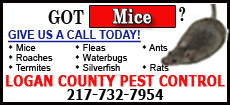 "The players believe that the Pro Bowl is an important tradition," NFLPA President Domonique Foxworth said. "We worked hard with the league to make sure the best players in the NFL are honored for their achievements on the field."
News of the Pro Bowl's return was met with praise by Hawaii tourism officials and Gov. Neil Abercrombie. Both Abercrombie and Mike McCartney, chief executive of the Hawaii Tourism Authority, hinted the state plans to deepen its ties to the league by helping it establish relationships in Asia -- a continent with several major markets for tourism to the Aloha State.
"Beyond Hawaii's shores, we look forward to assisting the NFL in expanding upon their relationships in Japan, and help them to establish a presence in China -- both important markets for Hawaii tourism," McCartney said.
McCartney said the relationship of more than 30 years goes beyond the Pro Bowl game itself and both the state and the NFL would work on improving the overall experience.
"Hawaii looks forward to building upon our long-standing relationship with the NFL Pro Bowl well into the future," McCartney said.
Honolulu Mayor Peter Carlisle said he was "thrilled that the NFL Pro Bowl is going to return in 2013."