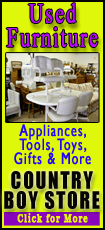 Before he knew it, he had slowed down to a trot and a mob of teammates was waiting for him at home plate to celebrate his two-run homer in the bottom of the ninth that gave the Chicago Cubs an 8-6 win over the San Diego Padres on Wednesday.
"That was the first walk-off home run I've had at any level, I didn't even see it go out," Barney said. "I was just running, running hard. It was crazy. It's already gone and passed, it just happened so fast."
Barney launched an offering from Dale Thayer (0-1) into the left-center field bleachers to give the Cubs a three-game sweep.
James Russell (2-0) pitched a scoreless ninth to earn the win.
Carlos Quentin hit two homers and drove in four runs for the Padres. He had six extra-base hits and six RBI in the three-game series.
"I probably should have just drilled him or something," Cubs starter Ryan Dempster said, though he wasn't serious. "Really, looking back at it ... Holy cow. Fastball in on the black, he hits a homer, then fastball three balls outside and he hits a homer."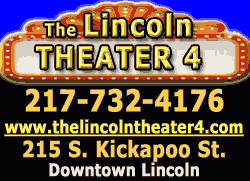 Chris Denorfia also hit a two-run homer for San Diego.
The Cubs tied the game in the eighth when pinch-runner Tony Campana stole second and third with two outs and scored on Starlin Castro's infield single.
Campana, who celebrated his 26th birthday on Wednesday, has seen little action over the last week as manager Dale Sveum looks for bigger power numbers out of the position.
"I'm going to come in and help the team as much as I can, when I can. That's kind of my job all the time," Campana said. "Whether I'm starting or coming off the bench, I'm just going to try to spark some excitement in the game."
The Padres came into the series last in the Majors with 18 homers as a team and hadn't hit more than two in a game before hitting four on Monday.
Denorfia put the Padres on the board with a two-run shot off Dempster in the second, his second homer of the season.
Quentin followed suit in the third inning with a two-run blast to left-center, then went opposite-field in the fifth. It was his 15th career multihomer game.
Quentin, acquired from the Chicago White Sox in the offseason, missed the first 49 games of the season due to arthroscopic surgery on his right knee. He has six extra-base hits and six RBIS in his first three games with the Padres as their cleanup hitter.
"Right now I'm seeing the ball well and hopefully I continue to," Quentin said. "When you see the ball (this way) you do everything you can to take advantage of it."