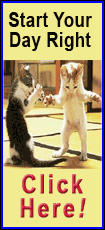 Gregg Popovich gave them a rallying cry in Game 1 against Oklahoma City with an "I want nasty" exhortation that went viral before the game was even over. He was at it again in Game 2, though his team seemed to already have matters in hand.
"It's a 'big boy' game," he yelled at his charges during one timeout Tuesday night.
So far, the Spurs have been the biggest boys around, owners of an NBA record 20 straight wins bridging the regular season and playoffs. They haven't lost since April 11, and are a perfect 10-0 after sweeping the Jazz and Clippers and taking the first two against the Thunder.
Six more and we begin talking about the Spurs as one of the greatest teams ever. Which is nice, because before playoffs began hardly anyone was talking about them at all.
They play in San Antonio, an NBA backwater if there ever was one. Great town, nice riverwalk, but mostly an afterthought -- even in the state of Texas. Writers from big cities travel there only when necessary, like every other year or so when it seems like the Spurs are on a run toward another NBA title.
They've won four of them in the last 13 years, but the last was in 2007 and the perception was that this was a team whose time had passed. Hardly helped that the most interesting things about Tony Parker are published in the tabloids, and that Tim Duncan is about as bland as he is good.
Sure, Popovich won another coach of the year award and the Spurs got on a roll at the end of the season. But when the Big Three came up for discussion it was about the players holding court in Miami, not the trio that has the Spurs deep into a record-breaking playoff run.
Well, who do ya like now? LeBron and company, or the Big Three that has actually won together before and plays the kind of unselfish, fundamental basketball thought to no longer exist in the NBA?
I'll take the Spurs, if only because I can't get enough of Pops.
He's already among the elite as one of only five coaches with four or more NBA titles, joining the likes of Phil Jackson and Red Auerbach in that group. A fifth crown with the same team, and he'll be starting to inch into Zen Master territory as one of the great coaches ever.
He asked his team for some nasty, and they gave it to him in Game 1, sparking the Spurs to a comeback win. But it's been a constant refrain since early in the season, when Popovich intimated that this was one of the worst defensive teams he's ever coached.
After the Spurs held James Harden in check during the first game, Popovich said it all came down to fundamentals and effort.
"We didn't come up with any newfangled defensive miracle or anything like that," he said.
He's a coach who has been around long enough to know that he might find perfection in the wine he loves and produces before he finds it on the basketball court. He's also been around long enough to know he's a rare coach with the luxury of having talented players, from David Robinson on, who have known how to hold their egos in check.