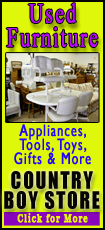 If you are like most people, you often spend time thinking about how to make your home a better place to live. Nothing can change the outer appearance or the inner mood of your abode more easily or economically than a coat of paint.

If you are new to painting, you needn't worry. It is a great time to become a do-it-yourself painter. Experts have plenty of great resources to help you attain the results you desire.

If you are an old pro, you may be excited to learn that the age of technology has not only improved paint products, but has also brought new surefire tools to develop great color schemes.

Don't know where to begin? Just ask any of your favorite suppliers here in Logan County, "What's new?" and they are sure to tell you something you haven't heard about.

We contacted Sherwin-Williams in Lincoln to ask what they are excited about in their product lines. Manager Jessica Colebar had a lot to say.

An explosion of color is sweeping the country. The use of online virtual tools is allowing visualization of unique color combinations and greater expression of personality.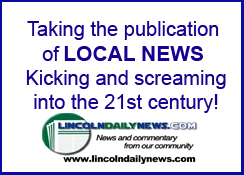 With "Chip It!" you load a photo with the colors you like, and it instantly gives you the top 10 corresponding Sherwin-Williams paint colors.
You can also upload a picture of your house or whatever room you are working on and plug in colors to see what it would look like all together.
There are also stock footage rooms if you don't have your own photo to test color schemes. (https://www.sherwin-williams.com/visualizer/#)
Colebar said that a lot of times people bring in pictures, fabric or a piece of their flooring and ask for help. She can help pull tones from anything that is staying in the room, and that will help coordinate colors. If you are doing multiple rooms, she will help you choose colors that will flow from room to room.
"Staying on the same tone can make a big difference," she said.
The store also has color collection books that can be taken home.
Once you've selected your colors, you are ready to choose paint.
Exterior
One of the most popular Sherwin-Williams paints is a self-priming paint. The first coat of Duration Exterior serves as a primer and the second coat is the top coat, which saves time and money. Advanced acrylic technology provides the longest-lasting coating available. It is suitable for almost all external surfaces and even covers well over darker colors of vinyl siding.
Colebar said they are excited about their new line, HGTV Home Exterior Latex. Its low temperature tolerance extends the painting season from spring into fall. Low in VOCs, it is environmentally friendly and provides a durable coating. It is mildew-resistant, which is great for spaces that have a tendency toward mold and mildew. Places that are shaded or have bushes and plant growth or standing water are definitely hot spots for mildew.
HGTV Home Exterior is easy to apply and suitable for use on prepped wood, masonry, concrete block and metal..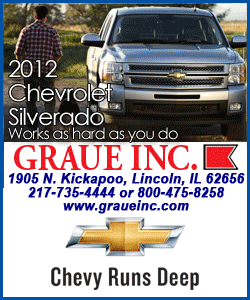 Interior
On the same line, Colebar says there are interior paints that are mildew- and microbial-resistant (preventing bacteria growth), which are highly suitable for bathrooms, basements, playrooms and kitchens.
At the top of the line is Duration Home. It is mildew- and microbial-resistant and highly washable
Harmony is mildew- and microbial-resistant. It is also the most eco-friendly, with almost no odor during application, and has the ability to reduce odors in a room, making it suitable for hospitals and schools.
In recent years the store's most popular product has been its SuperPaint. It is self-priming, making it good for drywall or going over strong colors, saving time and money.
With the most difficult decisions on color and paint now over, you'll want to ask what you need to do to prepare the surfaces and what supplies you might need.
Colebar said they have everything you'll need in supplies, tools and equipment. Applicators, brushes, rollers, drop cloths, joint compound for dings, caulk for cracks, sandpaper, stain and adhesive removers, tools, and much more are available. They also have wallpaper and border remover supplies and a steamer to rent.
While the store no longer stocks wallpaper, there are hundreds of patterns to be found in books that can be checked out and taken home. Currently the natural "grass"-textured papers are very popular.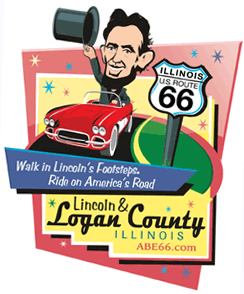 You can also go online to swdecorating.com, where you will find 150,000 patterns to choose from. Swatch samples can be mailed directly to your home or office.
[By JAN YOUNGQUIST]
Sherwin-Williams is located in downtown Lincoln at 523 Pulaski St.
Manager: Jessica Colebar
Assistant manager: Jason O'Connell
Phone 217-732-9222
http://www.sherwin-williams.com/homeowners/
Visit the 2012 Spring Home & Garden Magazine for these great articles:
A fresh coat of paint

Marrying technology and decorating

Lighting your interior

Creating a cool breeze

Weekend warrior takes on the bath

Manicuring the lawn

Happy trees

New outdoor blooms and foliage

Attracting butterflies to your yard