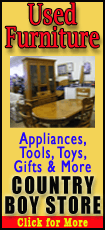 The community watched with the farmers, wondering what the impact would be. Here in the Midwest, what happens to the farmer and the local economy are inextricably linked.

Midseason grazing lands dried up early, creating an early demand for what was left of last year's grain crops. At harvest, crop yields were down everywhere. Both conditions increased the demand for grain and raised market prices.

While grain yields in this year's harvest have been variable across Logan County, like elsewhere, corn suffered most and soybeans not so much.

To ask the hard questions, we queried a couple of local farmers we'll call Green and Brown on how they and their neighbors responded to the extraordinary conditions.

Corn is the favored crop for Logan County. However, for some farmers, this was the year to have had more beans than corn. Beans had better, closer-to-normal yields in some areas of Logan County.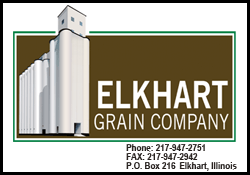 Farmer Green is a grain producer who puts in a lot of acres and always does a mix of corn and beans. "We got lucky," Green said. "We raised a lot more soybeans this year than we normally do."
And, it "so happened" that the yields on his beans were good in comparison with bean yields elsewhere in the county.
The reason Green put in more beans: "We had a total disaster last year where we did corn-on-corn because it was so dry in August and September. So, we decided we weren't going to do any more of that this year. And that shifted some of our acres to beans that otherwise would have been corn."
Farmer Brown raises crops and is a livestock producer. Brown grows more crop than is needed for the livestock operation.
"It was hard to watch the clouds roll in and then pass us by without a drop of rain. The worry was the hardest part," Brown said.
As a livestock producer, Brown's concern was that feed costs would go up and that the grain from this year's crop would be of poorer quality. And, as it was, Brown was correct.
Early in the season Brown pulled grain stored at the elevator back to the farm. "We were fortunate that we still had grain in town to sell. We could have gotten a high price for it, but you just had to ignore that," Brown said.
One of the differences between the drought of 1988 and this year is that the government bought, owned, stored and managed the corn in a reserve program in '88. That year, like this year, corn was coming in with aflatoxin. One of the measures to manage aflatoxin is to blend it out. In '88, corn bins were half-full with the previous year's crop. It was owned by the government, and those reserves were used for blending.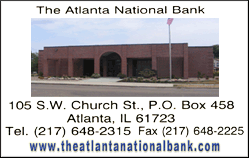 This is Brown's third drought: 1988, 1995, 2012. "We were fortunate in '95, but prices ran up because of drought," he said.
One measure available now to help feed livestock is the high-protein byproduct of ethanol. Distillers dried grains, or DDGs, are being used to supplement bean meal, and are half the cost.
Both farmers shared similar views on other points of farm management.
"It's a learning experience," said Brown
Farmer Green spoke about the importance of crop rotation and doing something that sets you apart, such as having a niche crop.
Organic and non-genetically modified crops offer that type of opportunity. These crops are more challenging, but there is a demand and they bring higher prices. Non-GMO soybeans pulled a premium of a little over $2 a bushel this season.
Some other specialty crops currently raised in Logan County:
Pumpkins, squash, gourds and other farm stand products.

Honey.

Various vegetables and fruits for farmers markets.

Orchard fruit.

"U-pick" strawberries and blueberries.

Cut and dried flowers.
Overall, Green considered two practices favorable anytime, but under the extreme drought conditions, all the more important:
First, this was a good year for farmers to practice some form of tillage conservation: no-till, strip-till, any reduced tillage conserves soil moisture.

Second, the practice of crop rotation between beans and corn. Usually ground should have no more than two to three years of corn, and then a crop of beans is needed to restore nitrogen levels.
The selection of varieties played an important role for Green, as well. This year, Green chose a number of different varieties of seed, some more drought-tolerant, and 10 different corns.
Inputs
Farming is not a one-year proposition, and those in it are not looking at just the short term. "You don't necessarily get rich all in one year," Green observed.
On the flip side, this year farmers with no insurance, or less than full coverage, may not get enough back to pay off the costs of the annual inputs: diesel fuel, fertilizer, herbicides, pesticides, seed, etc. At harvest time it was a guessing game on some crops if it would even pay the high cost of diesel to bring them in.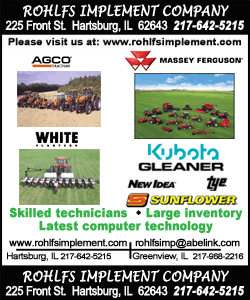 "You rely on faith that you are going to have enough to pay off one-year inputs, let alone two years. When that does happen, we just hope it doesn't happen again the next year," Brown observed.
"But, you have that feeling every year. You can have the best-looking crop you ever had, get a hailstorm in July and have nothing left. That's why you carry insurance. You have to cover yourself somehow, because everything affects whatever's sitting out there."
Insurance premiums are expected to go up.
Ancillary agriculture businesses
Grain elevators saw an early season. Due to the presence of aflatoxin, crops were not stored on farms but brought straight to the elevators for drying. Grain was moist. That takes a lot of drying time, and the elevator would make more money on that. While yields and volume are down, market prices are up, and there is an advantage to the early season: It gives the elevators more control of the crop, so they can sell when market prices are highest.
Implement dealers are hearing, "I'll think I'll put that on hold," as farmers wait on insurance.
"You know you will need to purchase equipment sooner or later," Green said. "So you put aside for it. In a good year you go ahead, and in a bad year you might hold back."
Last year, Green held off on capital purchases, and he expects he may continue to hold back some this year also, "because things might not be so great next year."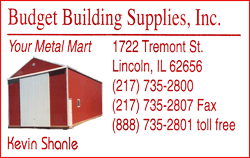 "We've had some very good years; the past two to three were very good and it's been when the rest of the economy has been in the pits. That afforded businesses in agriculture the opportunity to put money back for a rainy day. We can expect that we are going to have some times like this," Green said.
Crop insurance was very valuable for those who needed it this year and will keep money flowing in the industry.
Equipment purchases are something that each farmer will want to weigh out carefully. The government has sponsored a tax reduction program offering a tax write-off and equipment depreciation to encourage spending in a tough economic climate. That program ends this year. For those who can, it could be better to buy now.
As for Farmer Green, what will he be doing for capital purchases?
"I'll wait and see," he said.
On another note of importance, the farm bill did not pass in September and is not expected to be acted on until after the election. The bill is an ongoing resolution started in 1940 that provides support for subsidies, insurance and land set-aside programs.
"You don't know what will be in it, so you can't plan," Brown said.
However, "farmers know how to cut back," he said. "Unlike the state of Illinois, they know how to pull their belt a little bit tighter and get by. There won't be as many new cars bought; there won't be as much equipment traded."
The farmers agree that the yield that did come in was a surprise, given the conditions. They attribute the newer drought-tolerant seed and more clay in area soil. That accounted to some degree for why some crops did have yields when there was little or no rain.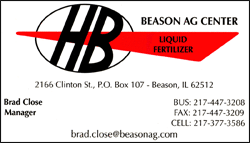 There has been some talk that crops may not have taken up as much nitrogen this year. However, depending on soil types and how much precipitation would fall before next season, nitrogen could still be lost from the soil.
"Maybe people are cutting back on nitrogen. I'm not willing to do that so much," Green said. And, Brown said the same.
Economic impact on the farmer
"If your grain farmers had federal crop insurance, they won't be hurt as bad as livestock farmers," Brown said, and then explained: "The livestock farmers have to contend with the poor quality of feed and higher prices going in this year, and with no subsidies coming back from the government.
"It's a gamble. We don't need the slot machines, we don't need the riverboat, because you're gambling on the price, you're gambling on the product to come in," Brown said.
For everyone, you can expect to see some economic trickle-down effect during the coming year, right into the grocery store.
[By JAN YOUNGQUIST]
Be sure to check out all the articles
in the Farm Outlook Fall 2012 magazine:
2012 in review

Yields: Complicated by aflatoxin

Hybrids saved us

Insurance claims in drought

Impact of drought on ag loans

Droughts: 1988 vs. 2012

Roundup: A view from all sides

How were the farmers markets affected?

Introduction: Troy Rawlings

An optimistic outlook