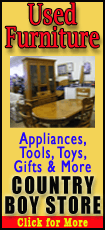 That's what Lady Lynx coach Carol Wilson is hoping for anyway, and she believes she has the roster to execute that offensive style.

The roster includes several freshmen, but also features a group of returners led by Ally Friday.

Friday is coming off a freshman season when she earned all-conference and all-region honors. Last season, she was a vote away from sharing Mid-West Athletic Conference Freshman of the Year honors.

Friday just recently returned to the court after spending most of the fall playing soccer.

"Preseason was a little bit slow," said Wilson. "A lot of new faces, a lot of sophomores who didn't get a lot of playoff time last time, last year, that are trying to adjust and trying to be my leaders. But a bright spot is that soccer is done, so now I have Ally Friday and Cassidy Jennings back."
Jennings, a freshman point guard, will play a critical role as well for the Lady Lynx.
"Cassidy is going to be a very good complement to Ally," said Wilson. "Cassidy is going to be our point guard, and between her and (sophomore) Denitra Mack, we've got two girls stepping up to run the point. We have some options on the outside."
Those options, aside from Friday and Jennings, include LCHS graduate Angie Ruff, freshman Makenzie Baker, freshman Kerri Harris, sophomore Jessica Miller and freshman Juliana Velandia, a native of Columbia. Lincoln native Tia Butler also joins the Lady Lynx this season and could figure into the mix as a point guard.
On the interior, the Lady Lynx will rely on sophomores Taylor Buliox, Alexis Freeman and Erika Spiller, along with LCHS graduate Edraniel Tookes.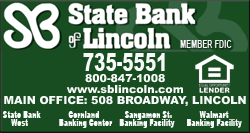 Wilson called Tookes a "pleasant surprise" thus far and added that she could be pushing for a starting spot.
"Ed Tookes is doing really well. I expect her to see a lot of playing time," said Wilson. "She does a lot of little things right. She has improved a ton this month."
Rebounding will be key for Wilson's post players.
Aside from Friday, who is expected to play more frequently on the perimeter this season, no one among the forwards is 6-feet tall, which has made positioning and toughness a focus in practice.
Offensively, Wilson is hoping the outside shooting will allow her team to create opportunities by spreading the floor.
"We don't really have that dominant post that we can throw the ball in to and say, 'Go to work,'" said Wilson. "But I'm hoping we'll be able to spread people out and no one will be able to double-team us. That will help Ally out, because she's going to get double-teamed a lot."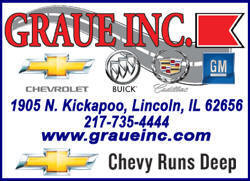 How the young team adjusts, with so many freshman playing critical roles, could determine just what the Lady Lynx record looks like at season's end.
If the youthful roster can master the learning curve that comes with college basketball, and be the threats from 3-point range that Wilson is hoping for, the Lady Lynx could be in store for a memorable season.
[By JUSTIN TIERNEY]