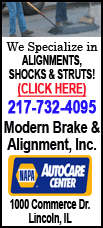 The Lincoln Academy's Student Laureate awards are presented for excellence in curricular and extracurricular activities to seniors from each of the four-year, degree-granting colleges and universities in Illinois. At the convocation, each will receive a Student Laureate medallion, along with an honorarium check and certificate of achievement. This event will mark the 38th year that students have been honored by the Lincoln Academy.

"These students have exhibited a personal commitment to excel as seen by their remarkable academic accomplishments," said Thomas S. Johnson, chancellor of the Lincoln Academy. "They serve as role models to other Illinois students. With hardworking and dedicated young leaders such as these, Illinois and the rest of the nation can look forward to a bright future."

Student Laureate Hailey Michelle Gehlbach of Lincoln College will speak on behalf of all the laureates. The invocation will be delivered by Dr. Miriam Pride, president of Blackburn College. The Sangamon Woodwind Consort will provide music, and a luncheon at the governor's mansion will follow the convocation.

The Lincoln Academy, unique among the 50 states, was established 48 years ago to honor Illinois' most distinguished citizens with the state's highest award, the Order of Lincoln. The 49th annual Convocation and Investiture of Laureates of The Lincoln Academy of Illinois will take place April 13 at Augustana College in Rock Island.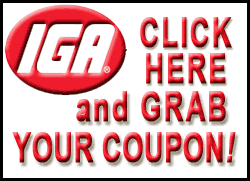 ___
Student laureates
(School, student, hometown)
Augustana College -- Astrid Tello-Rodriguez, Milan

Aurora University -- Monica Delorio, Naperville

Benedictine University -- Heriberto Diaz, Chicago

Blackburn College -- Shawn Eric Watkins, Virden

Bradley University -- Cecil Blutcher, Olympia Fields

Chicago State University -- Stephanie Michelle Sanchez, Chicago.

Columbia College -- Jessica Lee Egan, Nashotah, Wis.

Concordia University -- Katrina Elyse Brundage, Red Bud

DePaul University -- Caitlin Conway, Chicago

Dominican University -- Edgar Nieto, Mundelein

Eastern Illinois University -- Jaclyn L. Carstens, Toulon

Elmhurst College -- Jessica K. Wadleigh, Geneva

Eureka College -- Douglas Owen Collins, Coupeville, Wash.

Governors State University -- Katherine Rhea Baggarly, Chicago

Greenville College -- Ross Baker, Fisher

Illinois College -- Joshua Walters, St. Charles, Mo.

Illinois Institute of Technology -- Robert M. Morrison, Owasso, Okla.

Illinois State University -- Nancy Jean O'Neill, Algonquin

Illinois Wesleyan University -- Daniel Kenny, Barcelona, Spain

Judson University -- Matt Langton, Marengo

Knox College -- John Salvatore Cusimano, Tinley Park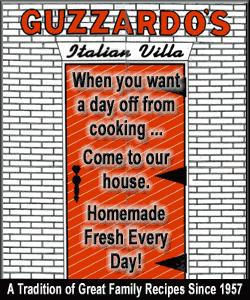 Lake Forest College -- Lauren Nicole Levinson, Northbrook

Lewis University -- Emily A. Keene Hebron, Ind.

Lincoln College -- Hailey Michelle Gehlbach, Roanoke

Loyola University -- Alexandra Vecchio

MacMurray College -- Derek Alan Crouch, Chatham

McKendree University -- Matthew B. Ernst, Peoria

Millikin University -- Jamiahus D. Walton, Peoria

Monmouth College -- Michelle M. Hutchison, Galesburg

Morton College -- Brenda Bedolla, Cicero

National-Louis University -- Willie Powell, Maywood

North Central College -- Maria Elizabeth Gommel, Malta

North Park University -- Shadae Gatlin, Chicago

Northeastern Illinois University -- Kathryn Cherry, Glenview

Northern Illinois University -- Wayne Duerkes, Somonauk

Olivet Nazarene University -- Jameson Dwight Forshee, Grand Blanc, Mich.

Principia College -- Shelby Ann Lemons Carmel, Ind.

Quincy University -- Lauren M. Stephans, Batavia

Rockford College -- Brittany Adelle Salvador, Oregon

Roosevelt University -- Carina I. Balan, Arlington Heights

St. Xavier University -- Darryl Phillip Brown Jr., Matteson

Southern Illinois University Carbondale -- Brock Edward Kabat, Scheller

Southern Illinois University Edwardsville -- Jessica Colleen Thompson, Troy

The University of Chicago -- Nancy Pantoja, Chicago

Trinity Christian College -- Adam Perez Racine, Wis.

Trinity International University -- Elisabeth Speckhard, Cottage Grove, Minn.

University of Illinois Chicago -- Kenneth Matthew Thomas, Midlothian

University of Illinois Springfield -- Elizabeth Kelly, Carlinville

University of Illinois Urbana-Champaign -- Benjamin Martin Miller, Boody

University of St. Francis -- Jessica Lynn Nayder, Mokena

Western Illinois University -- Lauren N. Armstead, Auburn

Wheaton College -- Hilary Elizabeth Dirks, Bloomington
[Text from Lincoln Academy of Illinois news release received from the Illinois Historic Preservation Agency]