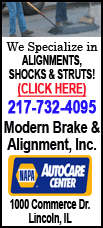 Authorities warn of the likelihood of Sandy-related fraud reaching far beyond the storm zone -- from bogus charities seeking donations, to home repair scams and sales of flood-damaged vehicles.
State attorneys general, business and consumer groups and the Justice Department are among those cautioning consumers to be wary as requests for donations start arriving via email, text message, telephone and Twitter.
"Fraud is an unfortunate reality in post-disaster environments," said Joe Wehrle, president of the National Insurance Crime Bureau, a nonprofit group which deals with vehicle sales and repairs fraud. "As the initial recovery from Hurricane Sandy begins, there are people right now who are planning to converge on the affected areas in order to scam disaster victims out of their money."
There is already a focus in the hardest-hit areas on the potential for shady contractors.
"We know from past experience that fly-by-night contractors who are incompetent, dishonest, or both, will descend upon the storm-affected areas in the coming days and weeks, seeking to capitalize on those whose homes have been damaged or destroyed," New Jersey Gov. Chris Christie said Thursday. "Consumers must be extremely wary and do their due diligence before they hire anyone, sign any contract, or pay any money for home repair."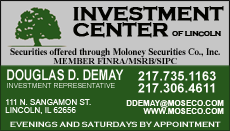 Evidence of the potential for fraud began surfacing online even before Sandy roared through the mid-Atlantic and the Northeast.
Nearly 1,100 Internet addresses related to Sandy have been registered since last Friday, according to Internet domain research site DomainTools. The names reference Sandy and words such as "hurricane," "frankenstorm," "aid" and "relief."
Such sites are not all malicious and often are set up to get random hits and exposure for their linked advertisements, said Ullrich, chief research officer for the Sans Institute's Internet Storm Center in Bethesda, Md. But in past disasters, some also have duped unwitting consumers out of money.
Some sites typically have featured a "donate" button. But either the money will never go to the relief fund or they will simply retain your credit card number for use later.
The bottom line: Maintain a healthy skepticism when pitched by solicitors, contractors and groups you don't know, and give your money to charities and businesses you have reason to trust.
Consumers can vastly improve their chances of avoiding scams by doing a little research before opening their wallets and following some basic tips from a variety of sources.
CHARITY SCAMS
Be extremely wary of phone calls seeking aid contributions. Hang up on any call using high-pressure tactics to request an immediate donation.

Watch for warning signs that an appeal might be a scam. These include an organization with a name similar to that of a widely known charity, a caller who's unable to answer questions, or one who offers a prize in exchange for a donation. More details at the Federal Trade Commission site http://www.ftc.gov/bcp/edu/
microsites/charityfraud.