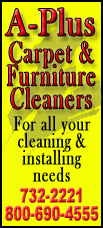 THE SPARK: NCR will install 10,000 self-service checkout lanes at more than 1,200 domestic Walmart locations next year. Financial terms of the deal were not disclosed.
Wal-Mart is the world's biggest retailer with 10,300 stores in 27 countries. The additional self-service checkout lanes are viewed as a way to help provide a better customer experience and meet shoppers' needs for easy, convenient checkout service.
SHARE ACTION: NCR's stock added $1.34, or 6.3 percent, to $22.62 in afternoon trading. The shares have traded in a 52-week range of $15.68 to $25.99.