The storm, which hit the East Coast on Monday, did not appear to negatively impact sales during the month: Twenty-one retailers from club operator Costco to department store Macy's reported that sales in October through last Saturday were up 5 percent compared with the year-ago period, according to the International Council of Shopping Centers, beating the trade group's estimate growth of 3.5 percent to 4.5 percent.
Still, analysts worry that the strong sales in October could spell trouble for the upcoming holiday shopping season in November and December, a time when many retailers make up to 40 percent of their annual revenue. They fear that many Americans who bought generators, bottled water and other emergency and cleanup supplies before and after the storm will be less inclined to spend over the holidays.
Michael P. Niemira, chief economist at the international shopping center trade group, said the sales reports give reason to be optimistic, however, there still are "considerable uncertainties."
"We'll see any negative impact from Sandy in coming weeks," he said.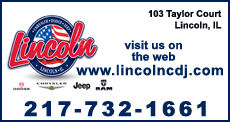 At a time when retailers are dealing with a slow economic recovery and uncertainties related to the presidential election on Tuesday, Sandy is just an addition to the list of challenges they face. Few retailers offered details Thursday on how their sales were affected by Sandy, which for days disrupted business activity from North Carolina to Maine with many retailers closing stores due to power outages, flooding and other issues.
So far, the effects of the storm are expected to be a wash. Home improvement chains and food stores are expected to benefit, while sales at department stores, clothing retailers and others that sell discretionary items likely will suffer. But with many closed stores just starting to reopen, analysts expect the full effects of the storm to spill over into the first week of November.
Even October's sales reports don't give a complete picture for that month. Only a handful of retailers representing about 13 percent of the $2.4 trillion U.S. retail industry report monthly results, which are based on revenue at stores opened at least a year. And the list excludes home improvement chains like Home Depot, the world's biggest retailer Wal-Mart Stores Inc., and other stores that might have been affected by the storm.