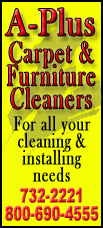 The report comes just before Friday's October jobs data, the last broad snapshot of the economy before the presidential election Tuesday. The still-weak job market has been a top issue for voters.
The Labor Department said Thursday that the four-week average of applications for unemployment aid, a less volatile gauge, declined to 367,250. The average has been around that level for three months.
A department spokesman said Superstorm Sandy had no direct effect on the number of applicants. The report covered the week ending Oct. 27, before the storm reached shore.
But the devastation and economic disruptions that the storm caused this week will likely increase applications for unemployment aid in coming weeks. Workers who have been temporarily laid off because of the storm are expected to seek benefits.
In some states, though, applications might decline if unemployment offices are closed or laid-off workers are unable to request benefits.
Weekly applications have fluctuated between 360,000 and 390,000 since January. During that time, employers have added an average of about 150,000 jobs a month. The unemployment rate has declined from 8.3 percent in January to 7.8 percent in September.
But few expect unemployment to drop sharply in the months ahead, given the still-modest pace of hiring.
"We continue to see employment growth making little progress," Bricklin Dwyer, an economist at BNP Paribas, said in a note to clients.