Benchmark oil gained 85 cents Thursday to finish at $87.09 per barrel in New York.
Power outages are hampering refineries, storage tanks and supply terminals as they work to restore operations, largely in New York and New Jersey. Imports of oil are also limited, adding to supply problems.
Service stations in many cities have closed because of they can't get gasoline delivered or lack the power to pump it out of their tanks. That's left motorists to search for stations that are open and wait in long lines to fill their tanks.
Some positive U.S. economic news is also boosting oil. Reports for October showed manufacturing expanded for the second straight month, private businesses added more jobs and consumer confidence was at the highest level in nearly five years. And the government says crude inventories shrank last week.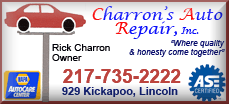 The next key report is due Friday when the government releases the October jobs data.
A healthier economy can increase demand for energy products as more consumers commute to work and manufacturing facilities buy more diesel to power operations.
At the pump, the national average for a gallon of gas fell about a penny overnight to $3.507, according to AAA, Wright Express and the Oil Price Information Service. That's 27 cents less than it was a month ago, although about 7 cents more than a year ago.